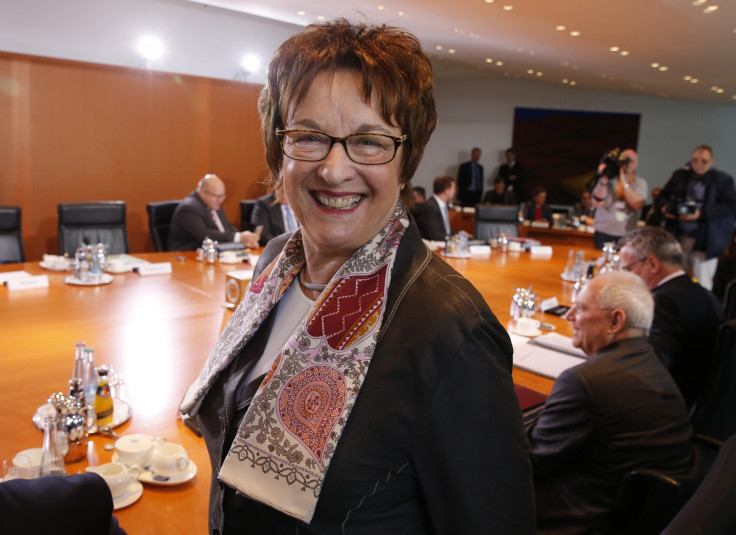 German Economy Minister Brigitte Zypries on Wednesday (29 March) said that Europeans should convince US President Donald Trump that his "America First" policy would not be conducive to generating economic growth.
In a business event hosted by the Social Democrats party (SPD) in Berlin, Zypries cited a research report by the Organisation for Economic Development and Cooperation (OECD) that stated open trade was necessary for economic prosperity.
"So it is all the more important that we in Germany, that we as Europeans, convince the USA that 'America First' is not a strategy for more growth and jobs," Zypries was quoted as saying by Reuters .
This is the second time when the German minister has shown her displeasure against Trump's policies. On March 17, Zypries suggested that Berlin would approach the World Trade Organisation (WTO) and file a legal action against the US if it carries forward with a proposition of levying a tax on American imports while exempting exports.
In a conversation with Deutschlandfunk public radio, Zypries had said that she was betting partly on reason and partly on the courts" to avert a trade war.
In 2016, the US was Germany's largest export destination, with the European nation holding a €50bn (£42.3bn) trade surplus.
Trump's protectionist stance had already influenced proceedings at the G20 summit in Baden-Baden on March 20, presided over by German finance minister Wolfgang Schaeuble.
A compelling communiqué from the meeting last year, stating "We will resist all forms of protectionism" was omitted this year and replaced with a more subdued commitment "to strengthen the contribution of trade in our economies"
Zypries had noticed the amendment and weighed in on the matter, "We saw at colleague Schaeuble's meeting in Baden Baden that things are not particularly easy in the G20 framework at the moment".