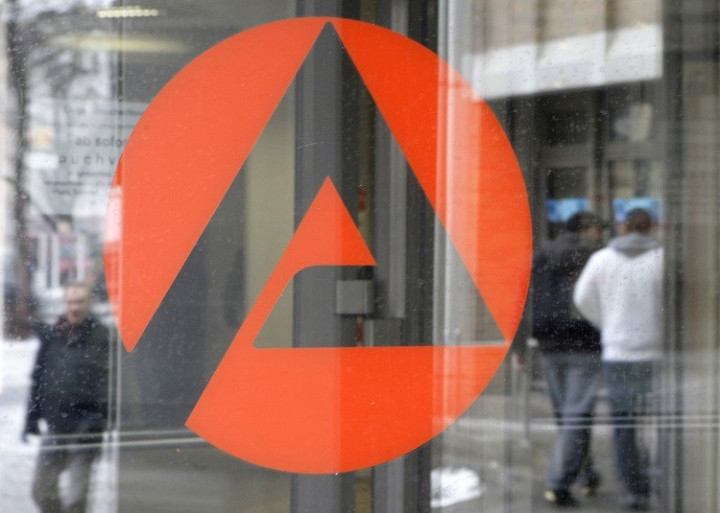 A holiday hiring lull pushed up German unemployment levels for the first time in three months, though a let-up in energy and food price rises brought down the inflation rate.
Federal Labour Agency data revealed the number of people out of work increased by 7,000 in August, on a seasonally adjusted basis, to 2.95 million. Economists polled by Bloomberg had expected a decrease of 5,000.
Inflation rose 1.6% year-on-year in August 2013, reported the Federal Statistics Office, compared to a 1.9% increase in July.
The largest downward impact on German inflation came from the slowing pace of food price rises, which lifted 4.9% in August against 5.7% in July.
Energy prices rose a mere 0.4% in August, compared to a 2.9% increase in July.
By comparison, the eurozone inflation rate remained unchanged at 1.6% in July, well under the European Central Bank's (ECB) target of close to, but below 2%.
The number of people out of work in the 17-nation bloc decreased by 24,000 month-on-month in June to 19.3 million, marking the first decline since April 2011.
"Unemployment rose during the summer break in August," Frank-Juergen Weise, head of the German labor agency, said in a statement on Thursday.
"Overall, the German job market is stable."
"The German economy is recovering. That will feed through to the labour market with delay. There's scope for a small autumn revival," Rainer Sartoris of HSBC Trinkaus told Reuters.
Germany's economy grew at its strongest quarterly pace in more than a year during the second quarter thanks to improved domestic demand and higher spending on construction.
The Federal Statistics Office confirmed last week that Europe's strongest economy expanded 0.7% on the quarter before and by 0.9% year-on-year in the three months to June, matching earlier estimates.
In the first quarter, Germany's economy barely avoided recession and saw zero growth after a 0.5% decrease in GDP in the final three months of 2012.
GDP Boost for Merkel
Compared to its European peers, Germany has effectively overcome the credit crisis that blighted the single-currency region.
Upbeat GDP data is expected to boost Chancellor Angela Merkel image, who is seeking re-election on 22 September.
Her rival Peer Steinbrueck has promised to introduce a minimum wage of €8.50 (£7.26 , $11.27) an hour, among other labour reforms such as equal pay for men and women if he is elected.