Two days after Donald Trump was sworn in as the 45<sup>th president of the United States, Germany's foreign minister has already expressed concerns over the future relations between the two countries.
Frank-Walter Steinmeier has predicted "turbulent times" ahead following Trump's ascension to power. "With the election of Donald Trump, the world of the 20th century has definitely been overtaken," he wrote in a 22 January op-ed for the Bild am Sonntag newspaper.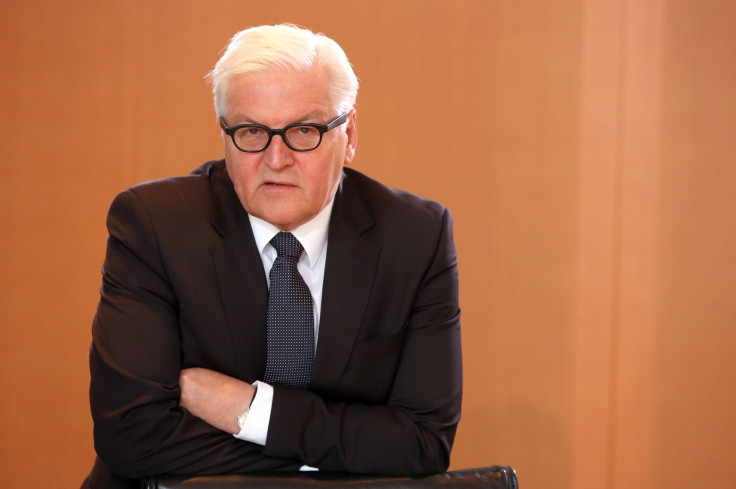 "As always when power changes hands, there are uncertainties, doubts and questions about the course the new leadership will take," Steinmeier explained. "But in these times of a new global disorder it is about more, and there is a lot at stake today."
The 60-year-old Social Democrat has become one of Germany's most vocal Trump detractors, labelling him "a hate preacher" who would "make politics with fear". Soon after Trump's election win, the FM warned that relations with the US could be expected to become "more difficult".
Despite being a critic of the new US president, Steinmeier said he plans to outline "our position, our values and our interests" in dialogues with Trump.
"[I am] certain to find interlocutors in Washington who know that big countries also needs partners," he said.
Other members of Germany's government are equally critical of Trump. According to weekly newspaper Die Zeit, Vice Chancellor Sigmar Gabriel said that the president's "highly nationalistic tone" was reminiscent of "the political rhetoric of the conservatives and reactionaries of the 1920s".
"We must take the man seriously, and I think ... we must be neither submissive nor afraid," he said.