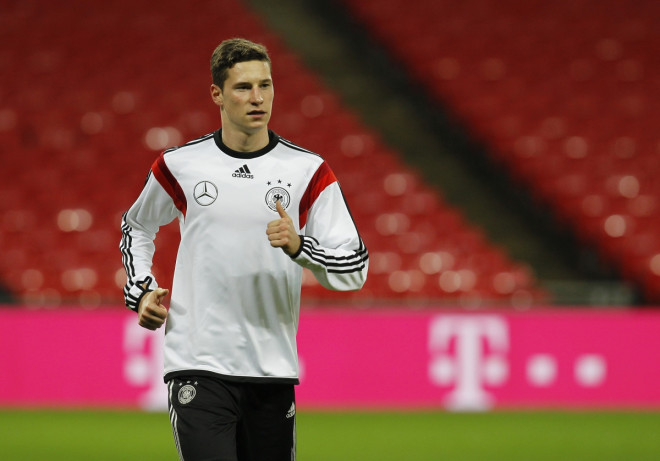 World Cup hopefuls Julian Draxler and Benedikt Howedes have escaped unhurt following a car accident during filming of a Mercedes event in northern Italy.
The Schalke teammates were in separate cars driven by Formula 1 star Nico Rosberg and fellow driver Pascal Wherlein on a closed track when Wehrlein's car collided with two people on a road in northern Italy's South Tyrol region, where the squad's training camp is based.
A statement on Mercedes-Benz Motorsport's Facebook page said: "An accident occurred during a visit to the training camp of the German National Football Team: while driving on a closed circuit, DTM driver Pascal Wehrlein injured two people whom he unexpectedly encountered walking on the closed course.
"We cannot offer any statement concerning the severity of injuries, as both injured parties are currently undergoing medical treatment.
"Pascal Wehrlein was uninjured in the accident. We deeply regret this accident and send wishes of quick recovery to the injured. We will work in full cooperation with the authorities in determining the exact circumstances of the accident."
Rosberg, who celebrated victory at the Monaco GP on Sunday, tweeted after the accident: "I am shocked by the accident. My thoughts are with the two people injured and I wish them a fast recovery."
Attacking midfielder Draxler and centre-half Howedes were both named in Germany's provisional squad ahead of the World Cup finals in Brazil. Joachim Low's side continue their preparations with friendlies against Cameroun on Sunday and Armenia on 6 June before their curtain-raiser against Portugal on 16 June.