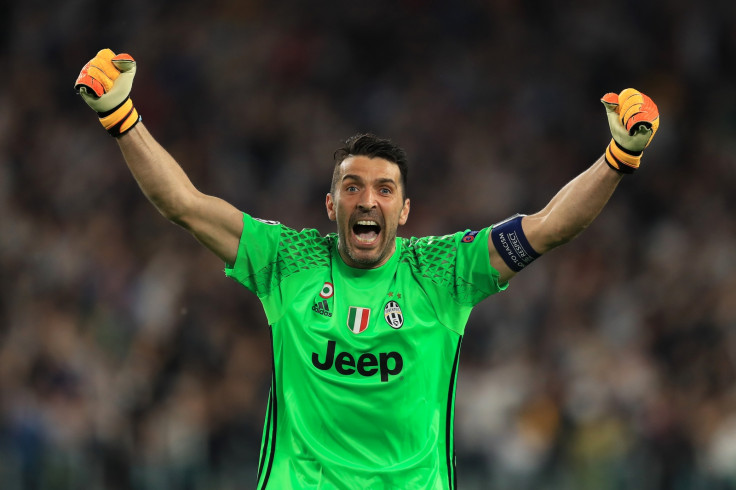 Gianluigi Buffon was reportedly unable to train with the rest of his teammates on Monday (29 May) as Juventus begin the preparations for the Champions League final against Real Madrid. However, Marca suggests that his absence from the workout was only precautionary and the veteran goalkeeper will not have any problems in captaining his side at the Millennium Stadium on Saturday night.
The Juventus no.1 remains a key member of Massimiliano Allegri's line-up despite his advancing years.
The Italy international was rested during Saturday's 2-1 victory over Bologna as Allegri made a number of changes in his line-up ahead of Saturday's final.
However, Buffon set alarms bells ringing at the Serie A giants on Monday after reports revealed that he failed to complete the training session with the rest of his teammates.
Marca reports the goalkeeper joined his teammates on the pitch to listen Massimiliano Allegri's talk ahead of the encounter with Real Madrid. However, he felt some discomfort and decided to go back to the dressing room before seeing the club physio in the gym.
The Spanish publication says that Juventus' medical team will consequently monitor Buffon's fitness in the coming days but he should be ready to start against the Spanish champions on Saturday night.
Meanwhile, Allegri spoke at a press conference as part of a media day organised by the club ahead of the final. The boss refused to declare the Bianconeri as the favourites to win the Champions League final after pointing out that Real had already conquered Europe twice in the last three campaigns.
"We must be relaxed in the build-up this week and prepare for the match without anxiety. We're right to be optimistic but I don't think it's fair to say – as I've been hearing recently – that Juventus are favourites. Real are in their third final in four seasons and are used to this stage of the competition, as are we with our second in the space of three years. It's a wonderful event and we deserve to be here," Allegri said.
"The lads have achieved this for everyone and we'll go there with greater belief in our ability than we had two years ago. We do, however, know we face Real and they're favourites.
"Juventus must once again become accustomed to being a fixture among Europe's top eight sides and we must avoid anxiety in the final as it only serves to sap away energy."