Shipwreck Photograph Archive Sells for £122,500 in Sotheby's Auction
Photos of shipwrecks have sold for £122,500 in a Sotheby's auction in London.
The complete photographic archive of shipwrecks and related images were by five members of four generations of the Gibson family of photographers from 1872-1997.
The collection includes photographs of over 200 wrecks off the dangerous coast of Cornwall and the Isles of Scilly.
John Gibson, born in 1827, founded the family photographic business in the 1860s and his two sons took over photographing wrecks, producing "dramatic and haunting" images of shipwrecks.
Gibson was a seaman by trade and it is not known how he came to own his first camera but by 1860, he had established himself as a professional photographer in Penzance. He returned to the Scillies in 1865.
The family team reported news of wrecks and on one occasion, the 3,500-tonne German steamer the Schiller saw over 300 people die.
One of John's grandson's, James, took the business over from his father Alexander. He passed the tradition to his own son, Frank, who eventually died in 1912.
British author John Le Carre, who visited the Gibsons of Scilly archive with Frank Gibson in 1997, described the photography archive as "Aladdin's cave": "It is half shed, half amateur laboratory, a litter of cluttered shelves, ancient equipment, boxes, printer's blocks and books.
"Many hundreds of plates and thousands of photographs are still waiting an inventory. Most have never seen the light of day. Any agent, publisher or accountant would go into free fall at the very sight of them."
Commenting on the sale, Rex Cowan, shipwreck hunter and author, said: "This is the greatest archive of the drama and mechanics of shipwreck we will ever see - a thousand images stretching over 130 years, of such power, insight and nostalgia that even the most passive observer cannot fail to feel the excitement or pathos of the events they depict."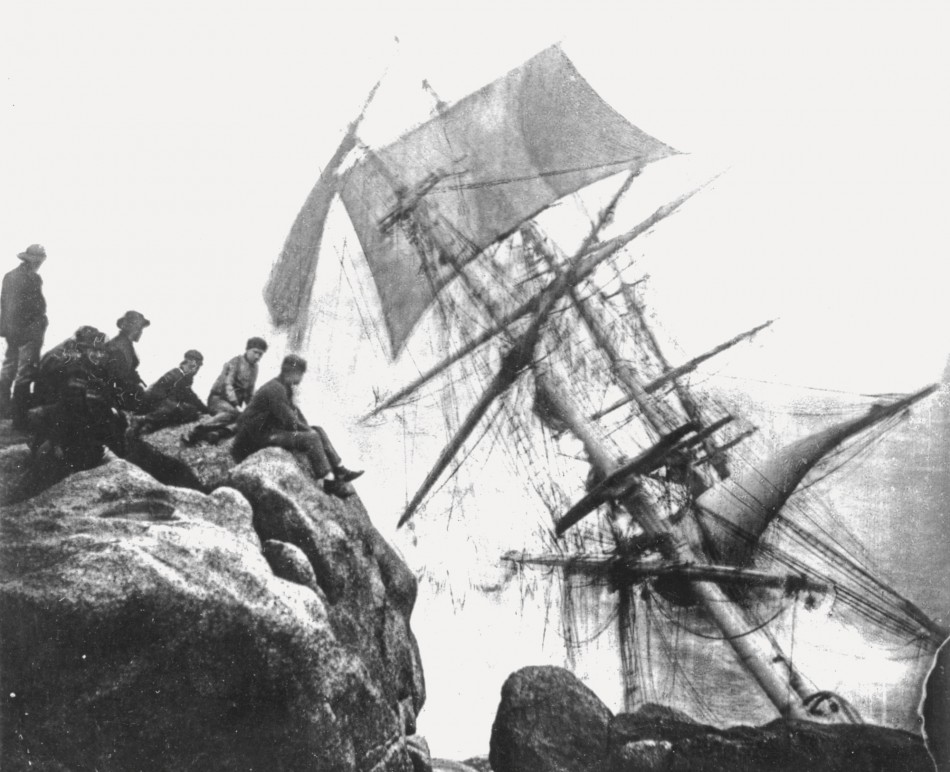 © Copyright IBTimes 2023. All rights reserved.