Cycling coach Sir David Brailsford believes that Sir Bradley Wiggins has what it takes to lead Team Sky to victory in the Giro d'Italia, with the Brit looking to add to his glittering list of achievements.
With last year's Tour de France title and Olympic gold medal already in his trophy cabinet, the cyclist is keen to add another Grand Tour success this month.
And Brailsford is confident that he is the right man to lead the team to victory in the Italian race, which starts in Naples on Saturday and lasts just over three weeks.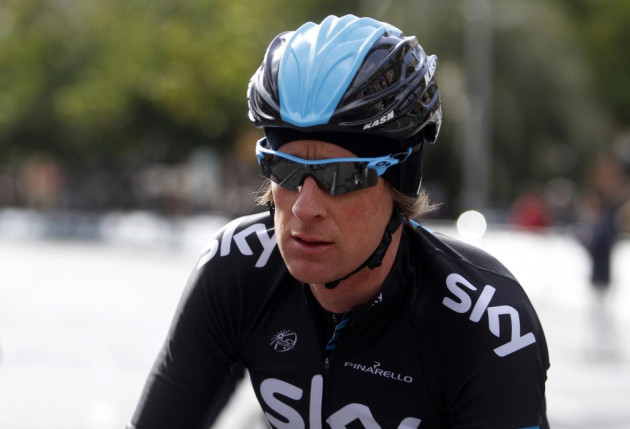 "It is well documented now that it has been a season goal for Bradley," he told the Team Sky Podcast. "With that in mind, you need support in the mountains and you need a strong nucleus of the team who can work hard. If we do need to defend a jersey, then we need to make sure that is in place.
"I think we've had a good run into it. We've got a strong squad here and I think everything is looking good. The preparation has gone well, the final touches were put in place and we are all set to go.
"I think we have seen over the last few years what Bradley is capable of. He is a phenomenal rider and he climbs very, very well. He races at the front of the race now comfortably, and he is calm and measured under pressure.
"He can read a race, he is a good leader and he time trials exceptionally well, of course. When you put all those things together, you have got to put him in with a real strong shout."
Wiggins will be surrounded by a team of climbing experts for the ride throughout Italy, including the likes of Sergio Henao and Rigoberto Uran and Christian Knees. The team are each suited to particular climbs on the Giro d'Italia route, with spring stage-race triumphs taking a back seat in the team's tactics.