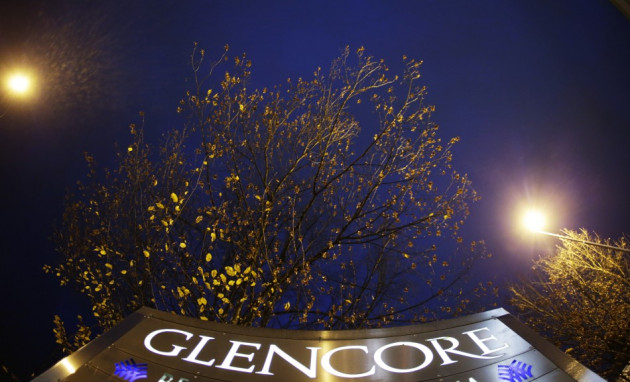 Commodity trading and mining giant Glencore Xstrata is halting its iron ore production in Australia from the middle of next month due to adverse market conditions.
The company's decision will also end a two-year effort to make a small holding in the sector dominated by Anglo-Australian miners Rio Tinto and BHP Billiton.
Its iron ore production totalling 1 million tonnes per year comes as a by-product from the Ernest Henry copper mine in north eastern Australia. Glencore has been producing magnetite, a form of iron ore, from the mine since mid-2011 and has been selling most of it to Asian customers.
"The business case, which made magnetite production a positive contribution to Ernest Henry's operations, is not supported in the current market," said an Ernest Henry Mining spokeswoman to the media.
"Falling revenue, increasing production costs and ongoing high logistics costs in getting our product from mine to market have eroded the margins in this business."
The company noted that is has experienced "an erosion of the price of iron ore" dropping more than 30% over the last two years and the business is now in negative margins.
Avoiding Risky Investments
The development also underlines Glencore CEO Ivan Glasenberg decision to favour less risky investments after the company's merger with Xstrata in May 2013.
The company said it will focus on ensuring sustainability of the copper and gold mine.
About 12 workers will be affected by the decision, according to a company spokesman, cited by ABC News. However, they will be offered other roles in the company.
"It is not good news, but I guess what we are doing is making sure we can sustain our business," the spokesman said.
"If we have got sections of our business that are not making money, then that is not going to help anyone in the short to medium term."
Earlier, Glencore scrapped plans to develop a coal export terminal on Balaclava Island in Australia, citing poor market conditions. In June, the company scaled back coal production and laid off 450 workers at its Newlands and Oaky Creek mines due to falling coal prices. Its coal production had also suffered from higher input costs and the strong Australian dollar.
Las Bambas Copper Project Sale
Glencore Xstrata also revealed in a statement that it has formally put its $5bn-plus Las Bambas copper project in Peru up for sale in line with a demand made by China's Ministry of Commerce in April.
"Glencore Xstrata has received numerous expressions of interest in the Las Bambas project from a diverse group of international mining companies and potential investors," said the statement.
Las Bambas copper mine project is located near Cusco in Peru with over 10.5 million tonnes of copper resources. The group say that the project is in an advanced phase of construction and is due to start production in 2015.
Glencore agreed to sell the copper project to appease Chinese regulators who in exchange gave its $30bn takeover of Xstrata the green light earlier this year.
The company said that it had hired BMO Capital Markets and Credit Suisse to act as financial advisors on the sale process.