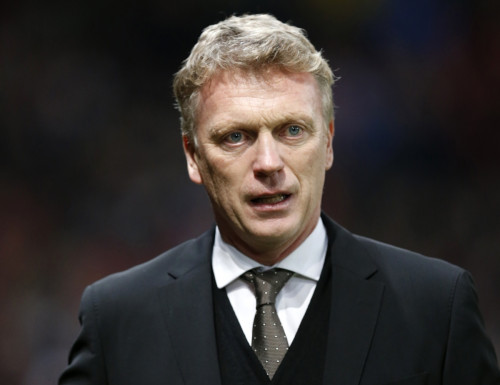 Former England manager Glenn Hoddle believes that David Moyes is to blame for Manchester United's woes this season and that Sir Alex Ferguson would have managed the situation much better.
Hoddle believes that Moyes' failure to make proper investments in the last summer transfer window is the reason behind their struggle in the league this season. Moyes, who took over from Ferguson has been chasing the likes of Cristiano Ronaldo, Cesc Fabregas, Gareth Bale and Ander Herrera among others last summer but has managed to sign only Marouane Fellaini from Everton.
This has resulted in a great struggle for the defending champions, who are now 14 points beneath Arsenal in the league table and hae little or no hope of defending their title. The manager is trying his best to strengthen in January, but a dearth of players available during this window has made it extremely difficult for the former Everton man to make any leeway in that regard.
"If Sir Alex Ferguson had stayed this season he wouldn't have just brought one player in. He was the master of rebuilding a team and reshaping a team, so it never had to be totally dismantled," Hoddle told talkSPORT.
"Sir Alex would have known he had to sign a midfielder last summer. He wouldn't have allowed just Fellaini to come in. Looking back, that was where David Moyes needed to go out and strengthen the squad," he added.
Injuries to Robin van Persie and Wayne Rooney has also added to that turmoil and Hoddle believes that if the same team that faced Chelsea is available for the rest of the season, the Red Devils have no chance to make it to the Champions League next season.
"Six points is nothing, but only if Van Persie and Rooney are playing. That's the key. The team I saw play against Chelsea [will struggle to reach the top four]. They have got to give David Moyes time to build something. Manchester United have a plan, they gave him a six-year contract," he concluded.