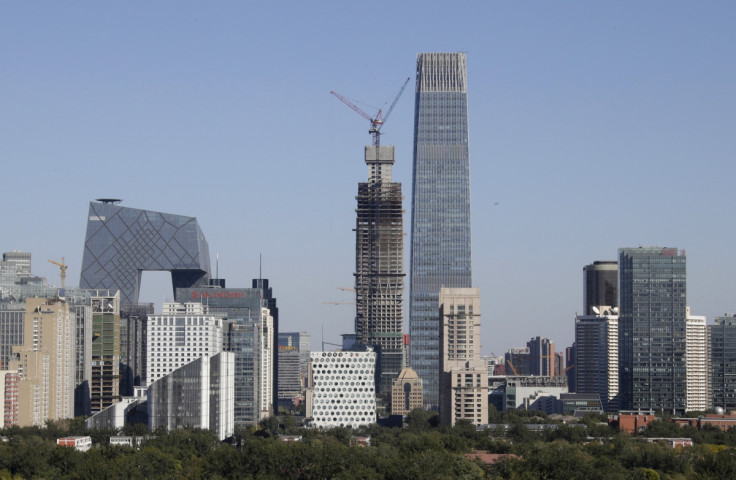 Catherine Mann, the OECD's chief economist warned the weakening in global trade was "deeply concerning". She said there had been just five years in the past five decades in which global trade increased by 2% or less.
"The[se] rates, have, in the past, been associated with global recession," she said. Angel Gurria, the OECD's secretary general, said its global growth projection of 3.6% in 2017 was disappointing by historical standards.
"By 2017 - ten years after the onset of the crisis - we still would not have achieved the global rate of growth enjoyed before the crisis," he said.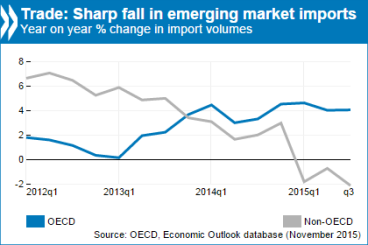 "Even this improvement hinges on supportive macroeconomic policies, investment, continued low commodity prices for advanced economies and a steady improvement in the labour market."
The organisation also gave warning that high levels of underemployment in the eurozone and the US, which is expected to raise interest rates in December, despite strong employment figures in October, would curtail wage growth "for some time to come".
The OECD cut its forecast for global growth to 2.9% this year, representing the slowest pace of expansion since 2009 and is down from its previous projection of 3%. Growth in 2016 is expected to increase to 3.3%.
China's slowdown was at the centre of subdued forecasts, with trade growth expected to reach 2% this year. "If Chinese domestic demand were to slow by more than currently anticipated, the global repercussions could be sizeable," the OECD said.
In November, China's central bank cut interest rates for the sixth time in nearly a year, while the Communist party increased infrastructure spending. But the OECD expects Chinese authorities will still miss their economic targets, with GDP growth forecast to cool to 6.2% in 2017. Chinese President Xi Jinping said China needs to keep annual growth at 6.5% in the next five years to hit the country's goal of doubling 2010 GDP and household income by 2020.
Chancellor George Osborne was warned by the OECD to reconsider cuts that unfavourably affect the poor, according to the Telegraph. The Paris-based organisation approved of the Chancellor's "commendable reduction in the downward pressure on public services."
The OECD urged parliament to make sure the distribution and pace of cuts to benefits and government departments were balanced. "The authorities should continue to review the distributional effects of budgetary adjustments to ensure growth is inclusive," it said in its latest economic outlook.
On Monday, Osborne announced that the Treasury and three other government departments would have 8% annual spending cuts until the end of the decade.