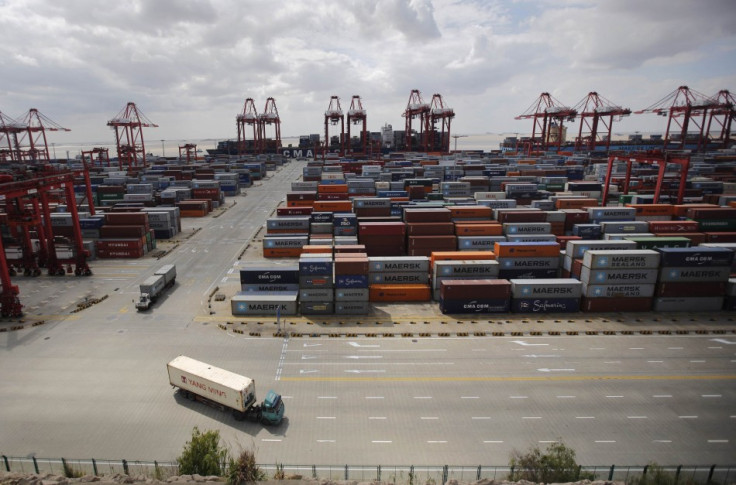 China's exports increased 6.1% in 2014, while imports gained only 0.4%, as the second largest economy in the world missed its trade growth target for the third straight year.
Beijing was expecting trade growth of 7.5% in 2014. The continued weakness in trade reflects weak external and domestic demand.
Trade surplus rebounded to $382.5bn (£252.3bn, €323.1bn) in 2014 or about 3.6% of the 2014 gross domestic product (GDP).
Trade with the European Union (EU), China's biggest partner, rose 8.9% year on year to 3.78tn yuan in 2014, while trade with the US increased 5.4% year on year to 3.41tn yuan.
China's trade with the Association of Southeast Asian Nations, its third-largest trading partner, rose 7.1% year on year to 2.95tn yuan. Nevertheless, trade with Japan fell 1% to 1.92tn yuan in 2014.
In December, export growth increased to 9.7%, compared with a 4.7% rise in November. Meanwhile, imports declined for the second consecutive month, falling by 2.4% in December, due to lower energy prices.
The December trade surplus totalled $49.6bn, compared with $54.5bn in the previous month.
Despite the large trade surplus, the Chinese yuan depreciated by about 3% in 2014.
"This divergence has made Chinese corporates become increasingly concerned about their large USD debt exposure," said economists at ANZ bank.
They estimate that China's external corporate debt could have reached $1tn, increasing by almost four-fold since the global financial crisis.
The economists added they expect increased volatility in the yuan exchange rates going forward as "the uncertain outlook of the RMB exchange rate could rush them to purchase USD in the FX market to hedge".
"We believe it is not in PBoC's interest to see RMB weaken significantly as it could trigger large capital outflow, which in turn endanger financial stability. Thus, we view the possibility of a sharp RMB depreciation in 2015 as a less likely policy event."