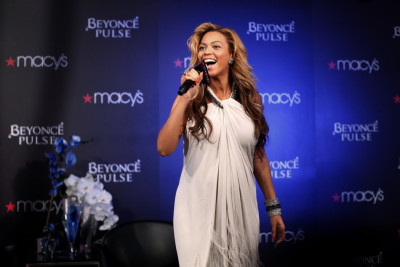 Singer Beyonce Knowles has launched a new perfume called "Beyonce Pulse," looking every bit the glowing mother-to-be.
"It's been great. I feel free. I feel very empowered," said the 29-year-old pop diva, who is expecting her first child with her husband of three years, rapper Jay-Z.
In an interview with Access Hollywood, Beyonce said that the idea of a dramatic pregnancy revelation occurred to her, not after hours of deliberation, but as a dream.
"You know, I dreamt it, actually," said Beyonce. "There were so many rumors about me being pregnant every three months for the past couple of years - I thought the best way and classiest way was to just show it."
Check out the most stunning pictures of the diva.