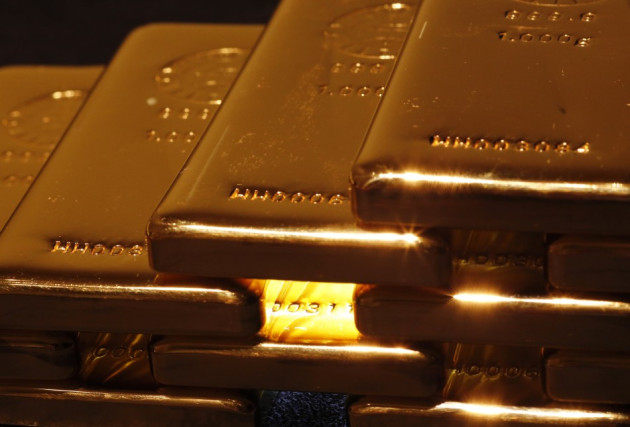 Gold prices are poised to move sideways next week, with several analysts saying the precious metal could extend the week's gains while others are of the view that the rally, induced by US Federal Reserve Vice Chair Janet Yellen's comments, will be short lived.
As many as 10 of 25 analysts polled by a Kitco Gold Survey said they expected gold prices to go up. Eight predicted that prices would drop while seven analysts forecast prices to remain unchanged.
Gold enjoyed two days of gains this week after Yellen's remarks.
Yellen, the nominee to chair the world's most powerful central bank, said on 14 November that she would push forward with the Fed's ultra-easy monetary policy until the US economy is strong enough to sustain job creation.
The veteran policymaker reiterated that the Fed's asset-buying programme was not on any pre-set course. Any decision to trim QE would be based on economic data, she said.
Any extension in the Fed's monetary stimulus would negatively impact the US dollar, boosting gold's appeal as an investment hedge.
Kevin Grady, owner of Phoenix Futures and Options told Kitco: "Comments by [Federal Reserve Chair nominee] Janet Yellen [on Thursday] suggest that any degree of tapering is not imminent. Over the past four trading sessions we have seen upwards of 18,000 new shorts enter the market. Although I do believe we did have some short covering in [Thursday's] action, I think there is more short covering to come. We also saw some aggressive call buying [Thursday]. Couple these factors together and we should see some higher prices next week," he said.
However, Sterling Smith, futures specialist and vice-president of commodity research at Citibank Institutional Client Group, said the lack of inflation is bearish for gold, which along with the weak momentum would cap a price rise.
"The market should find strong resistance at $1,300," Smith said.
Gold Ends Lower
Spot gold was down 0.2% to $1,295 an ounce on 15 November. Prices were down 1.8% a week ago, on fears that the Fed could start trimming its monetary stimulus in December.
US gold futures for delivery in December finished $1.10 higher or 0.1% at $1,287.40 an ounce on 15 November, according to FactSet data .
For the week as a whole, gold futures inched up 0.2% after losing 5.1% over the past two weeks.
Gold Demand Down
The World Gold Council (WGC) said in its latest gold demand trends report that the global demand for gold declined by 21% to 869 tonnes during the July-September quarter.
The average gold price for the third-quarter was $1,326 an ounce, down 20% from a year ago. In value terms, gold demand in Q3 2013 was $37bn, down 37% compared to Q3 2012.