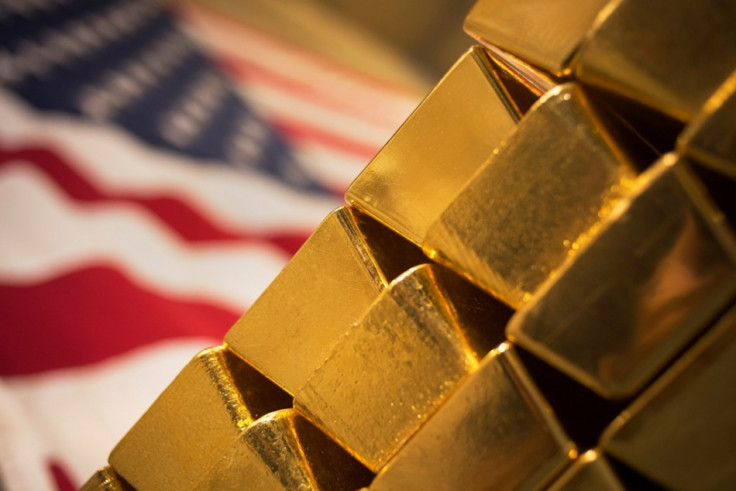 Gold prices could rise next week as a weak US dollar and the lack of confidence in the US government is expected to boost the precious metal's safe haven status, according to a survey.
As many as 10 out of 25 analysts polled by the Kitco Gold Survey said they expected gold prices to go up with market players rethinking their views of the US dollar and the US government.
Eight predicted that prices would remain unchanged while seven forecast that prices would go down.
The US is busy counting the costs of the 16-day partial government shutdown, which ended on 16 October.
The shutdown has cost the US economy an estimated $24bn and is expected to result in a significant reduction in fourth-quarter growth, ratings firm Standard & Poor's estimated.
The damage to the economy could force the Federal Reserve to defer the planned cutback of its $85 billion-a-month bond-buying stimulus, to early 2014.
Post the debt ceiling deal, the US Treasury has authority to continue borrowing up to 7 February, and the government will be funded until 15 January.
"A weak dollar, no tapering (of quantitative easing by the Federal Reserve) and lack of confidence in the U.S. after the three-week drawn-out budget and debt ceiling arguments produced nothing of substance other than the parties agree to fight again in January," Ira Epstein, director of the Ira Epstein division of The Linn Group, told Kitco News.
The yellow metal could spend part of next week consolidating "its large gains from this week", said Spencer Patton, founder of Steel Vine Investments. That could mean the market could set itself up for a rise, he added.
However, Commerzbank's commodity strategists do not think bullion prices would recover in the near term.
"Despite the ongoing uncertainty among market participants, we do not expect gold and silver prices to make any significant recovery in the short term - this is precluded by further ETF outflows. [On 16 October] alone, the gold ETFs tracked by Bloomberg again recorded outflows of 5.3 tons," Commerzbanksaid in a note to clients on 17 October.
Spot gold lost 0.4% to $1,314 an ounce on 18 October. Prices had dropped 1.5% a week ago as the US government shutdown dragged into its 11th day.
US gold futures for delivery in December fell $8.40 and hovered at $1,314.60 an ounce, Reuters data showed.
Prices jumped 3% on 17 October, a day after US lawmakers reached a last-minute deal to re-open the government.
Thursday's rally was also fuelled by a downgrade to America's credit rating, by a Chinese rating agency, which weighed down on the dollar.