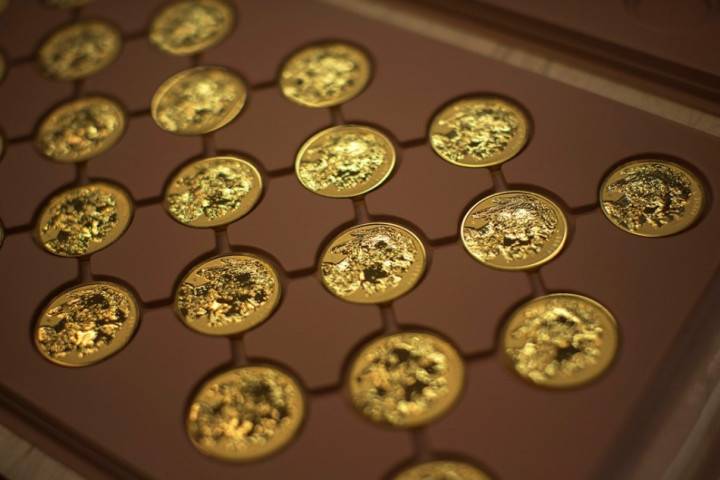 Gold prices are set for a rebound next week as the ongoing US government shutdown has boosted the precious metal's safe haven status, according to a survey.
As many as 10 out of 21 analysts polled by the Kitco Gold Survey said they expected gold prices to go up next week, as the markets fretted about the shutdown, which has entered a fifth day, and the looming debt ceiling deadline.
An extended US government shutdown could prop up gold buying, George Gero, vice-president and precious metals strategist with RBC Capital Markets Global Futures, told Kitco News.
"People would start to take a second look at gold as a (safe) haven," Gero said.
Spot gold ended 0.7% lower at $1,308 an ounce on 4 October. Prices had risen 1.2% a week ago on renewed buying interest stirred by US budget fears and the uncertainty surrounding the future pace of the Federal Reserve's monetary stimulus programme.
US gold futures for delivery in December hovered at $1,309.90 an ounce, Reuters data showed. For the week as a whole, US gold futures fell 2.2%.
The world's largest economy will run out of cash to pay its bills on 17 October if the government's borrowing limit is not raised. The country's laws limit its borrowing to $16.7tn (£10.4tn, €12.3tn). The Treasury would not be able to pay its bills if the debt ceiling is not raised.
Chinese Off Market
Gold prices have so far failed to log gains amid the US shutdown. Sean Lusk, director of commercial hedging with Walsh Trading, told Kitco News that the absence of Chinese buying was partly responsible.
Markets in China were closed the entire week for the National Day Golden Week holidays, which meant that gold buyers in the world's second-largest gold market were off counters.
For now, it's likely a "case of selling everything when things look bad [as] even the safe-haven assets like gold are not shining in this environment," Ross Norman, chief executive officer at Sharps Pixley told Marketwatch. "Putting a rationale to that is difficult but that is a feature of the 'Frankenstein' economy - man-made and everything a bit weird.
"We may have another bout of brinkmanship on the debt ceiling which as you may remember, drove gold to an all-time high mid 2011. While we don't expect the same levels, it will certainly put some pressure on those running short positions," Norman added.
The resumption of gold buying in China and continued buying in India, the world's top gold importer, could also support gold prices.
India imported 7.24 tonnes of gold in September, more than double August's purchase of 3.38 tonnes, according to government data.