Gold, Silver and Platinum at Multi-Month Lows on Dollar Rally While Palladium Bucks Trend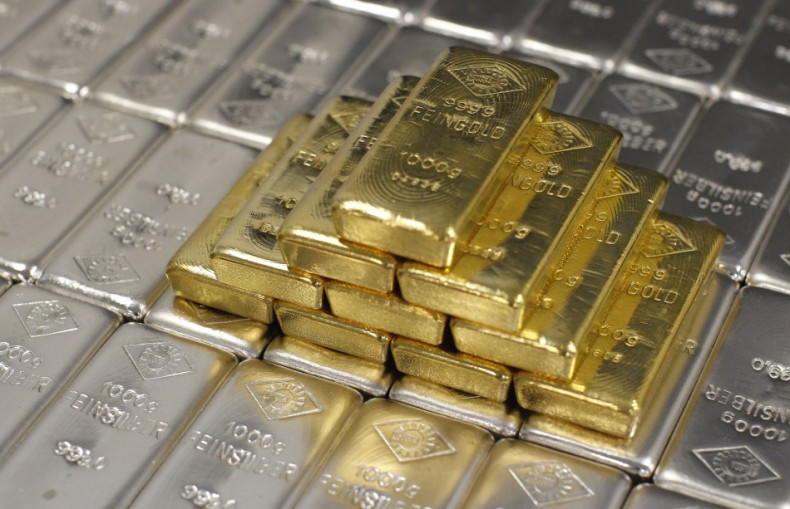 Gold fell to a two-month low after the Federal Open Market Committee's minutes released on 20 August showed US policymakers had debating whether an earlier interest rate hike was required.
It was a surprise move that decreased the investment appeal of dollar-denominated assets such as precious metals.
Silver and platinum also fell but palladium stayed near to the 13-year high that it hit recently as it was supported by a weaker supply outlook and better demand prospects.
Gold dropped to $1275.75, its lowest since early June and 1.23% down on the day. The metal has been down for the past six sessions and is heading for its second straight weekly loss.
The first three months of the year resulted in a sharp rally for the yellow metal, which strengthened nearly 13% to $1391 by mid-March. It then reversed the course and fell more than 10% to $1240 by early June.
Gold bounced back since then, helped in part by geopolitics-related safe haven flows. But with the US Federal Reserve gradually moving away from its dovish bias, the greenback has been strengthening, therefore cutting demand for the yellow metal.
The dollar index, a gauge measuring the strength of the greenback against a basket of major currencies on a trade-weighted basis, rose 0.45% to 82.25 on 20 August and extended its gains to 82.36 a day later, which was a new 13-month high.
Silver fell to $19.28, its lowest since 12 June, in the spot market from the previous close of $19.45. The metal was heading for its sixth straight weekly fall and on 21 August, it was down 10.6% from the near four-month high of $21.57 touched in July.
Silver was not far away from a very important medium-term support line of $18.18, which it has tried to break three times in the past year. A break below that will take the metal to a four-year low.
Platinum had fallen to a three-month low of $1409, down 0.9% on the day. The metal has been trading south after hitting a nine-month high of $1518 in July. On 21 August, it was down 7.2% from there.
Palladium, which rose above the $900 mark for the first time in 13 years, had been down since 18 August, weighed down by profit-booking.
But the metal bucked the trend of losses in other precious metals. It rose 1.5% on the day to $877.70 on 21 August after earlier dropping to a 10-day low of $861.
Gold Technicals
Gold is likely to close below the 50% Fibonacci retracement of its January-March rally, making further downsides easier.
The next important level will be $1260, the 61.8% mark, and then $1240. Further south, the metal will eye $1200 before retesting the January low of $1180.
On the higher side, gold had its first level of resistance in the $1300-$1310 region before heading towards $1330-$1345, near the 23.6% retracement. The next level will be this year's peak of $1391.