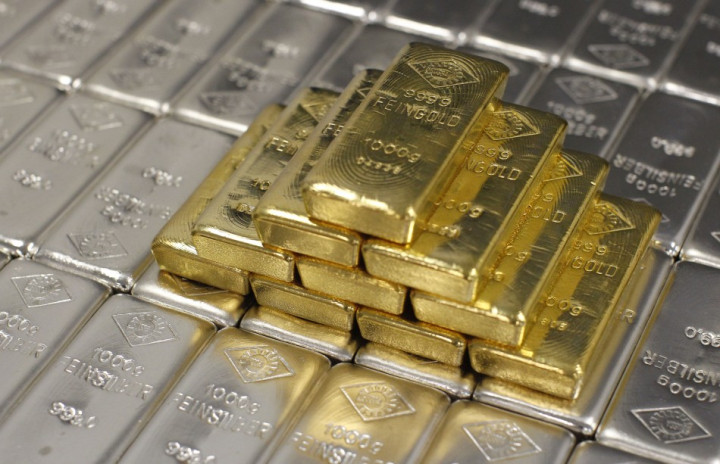 Gold and silver have decisively broken above the downtrending channel they had been in for the past few months, helped by Thursday's rally and are now eyeing bigger technical targets on the higher side.
The precious metals skyrocketed following Wednesday's Fed policy that showed the world's largest economy is not yet ready to sound more hawkish despite recent growth and inflation upsides, triggering increased short-covering in the metals.
The dollar weakened after the FOMC decision with the USD index, the gauge that measures the greenback's strength against the currencies of six largest trading partners of the US, traded at a near one-month low of 80.20 on Friday.
On Thursday, gold rose to a two-month high of $1321.59, 3.45% stronger than its close on Wednesday and silver jumped to a three-month high of $20.92, 5.28% stronger than its previous close.
Platinum and palladium also rallied, but nothing great has occurred on respective charts. Both rose to seven-day highs, at $1472.85 and $839 respectively.
All the four metals held near their Thursday highs during Friday's Asian session.
Gold
The yellow metal too broke through two Fibonacci levels of $1275 and $1300 (23.4% and 38.2% retracements of the mid-March to early June downtrend) and is now trading just above the 50% level near $1320.
With the downtrend since mid-March now broken, a broad uptrend since December 2013 is in focus which looks to have completed its first wave on 3 June at $1240.20.
A break of $1335, the 61.8% level of the mid-March to early June downtrend, will confirm the upward channel since December and the metal will have its big target at $1425, the channel's upside barrier. Intermediate resistance levels will be $1360 and $1390.
Gold has next support at $1275, the level it was stuck to before gathering momentum on Thursday, and then at $1240, the 3 June low.
The metal will then target $1225, the downside barrier of the just broken downside channel. A break of that will expose $1182, the 31 December 2013 low.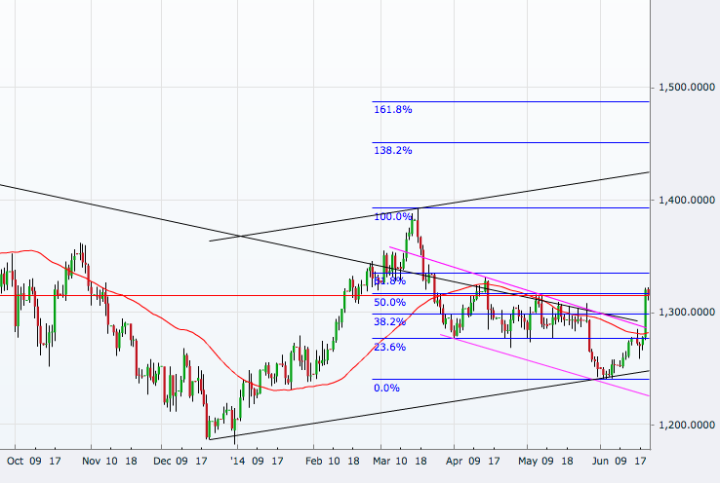 Silver
With Thursday's rally, silver broke through the 38.2% and 50% Fibonacci retracements and is now testing the 61.8% level near $20-21.
With this jump, the white metal has broken the downward channel since August last year which had an upside barrier near $20.20.
On the higher side, the metal now targets the $21.70-$22.00 area, a break of which will potentially form a sideways track broadly with $18.18 as base and $25.11 as upside extreme. But there will be levels like $23.00 and $23.50 as intermediate resistance levels.
The metal has the next support near $20.00, which seems to be weak compared to $19.30, where the 50-day moving average comes on Friday. Ahead of $18.18, the metal will have another support near $18.75.