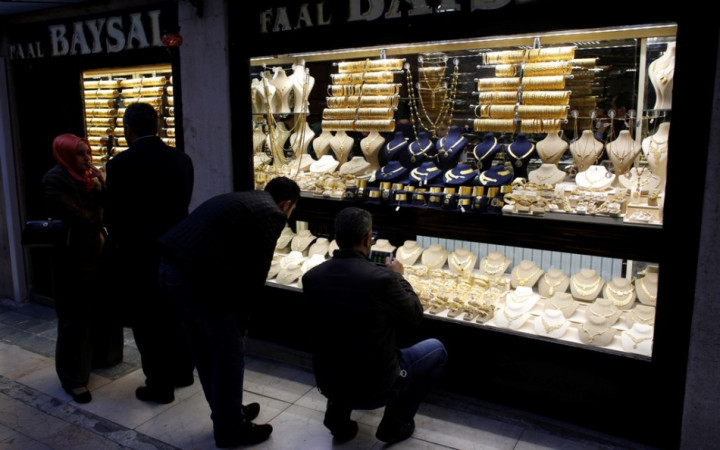 Gold and silver rallied to two-week highs on Thursday helped by risk aversion and physical demand while platinum and palladium slipped.
XAU/USD rose to as high as $1266.79, its highest since 27 May. It is a fact that the yellow metal is just moving within a downward channel but a chart shows that it has more room on the topside within the channel itself before a reversal to a new support.
Gold has strong resistance at $1277, a break of which will challenge the downtrend since mid-March but only a breach of $1308 will confirm such a reversal.
On the downside, it has first main support at $1240 and then $1231 and $1211.28 ahead of $1182.14.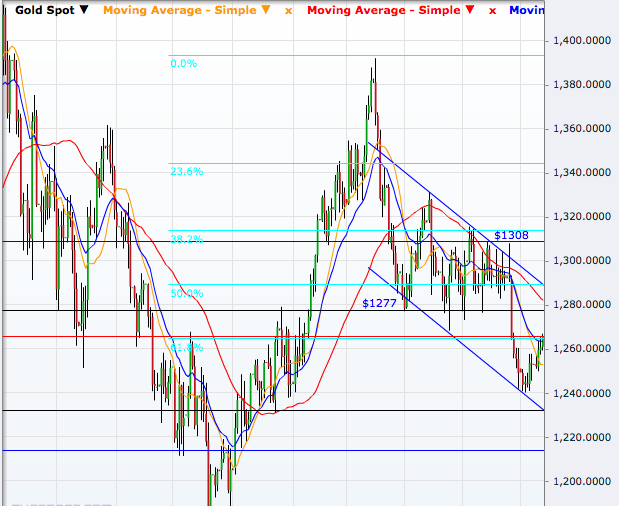 Silver rose to $19.36, its highest since 27 May. It is up 2.5% from its June 2 low of $18.88. The rally in the white metal has almost reached the upper band of the downward channel and a reversal is likely within the channel if the trend remains southward.
In that case, it has first support at $18.88 and then comes the very important level of $18.18, a break of which will make the consolidation since June 2013 non-existent. The metal will then target $14.63.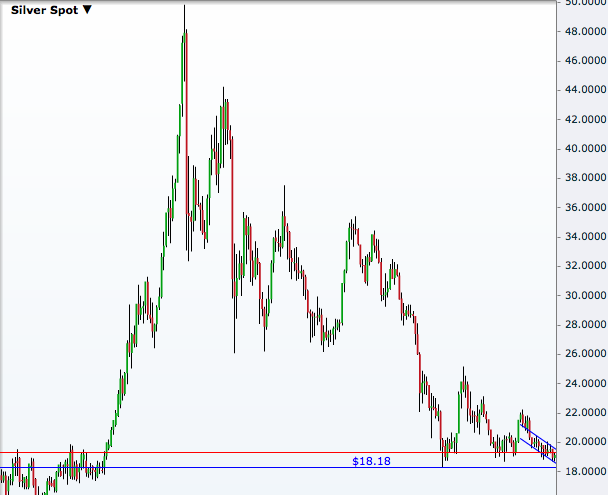 Platinum dropped from $1477.20, the 2-week closing high of Wednesday, to $1461.80 while palladium slipped from its multi-year closing high of $858.20 to $855.60.