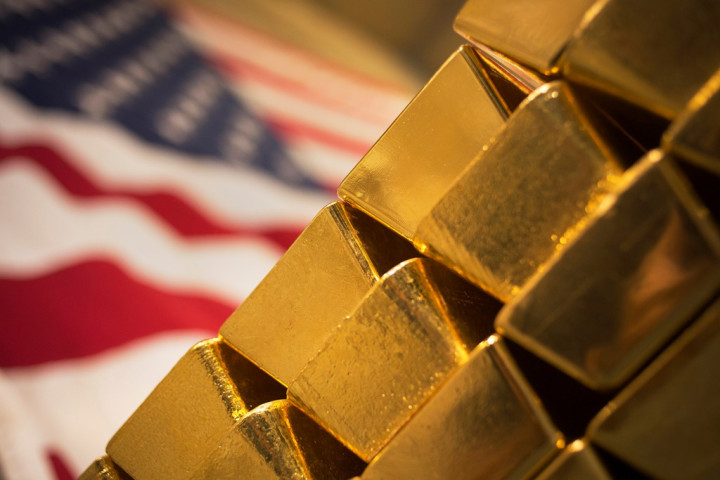 Gold dropped to a new seven-and-a-half month low on 12 September, and was on track to post its worst weekly decline in over three months, as a stronger dollar and easing geopolitical tensions in Ukraine dented the metal's safe-haven status.
The US dollar index was holding near a 14-month high on Friday and remained on track to post its ninth straight week of gains, boosted by strong economic data and expectations the US Federal Reserve will raise interest rates soon.
Gold was also hit by news that Russia had withdrawn the bulk of its forces from the Ukraine, fuelling hopes for peace following five months of conflict that has claimed over 3,000 lives.
Spot gold had slipped 0.5% to $1,234.49 an ounce by 0323 GMT, after earlier falling to $1,231.95 - its lowest since late January, Reuters reported.
Gold is down 2.7% for the week as a whole, its biggest weekly drop since the week ended 30 May.
Western Union said in a note to clients: "The dollar handed back some gains after another soggy look at the US job market prompted some to cash in on the currency's robust rise. Jobless claims unexpected rose 11,000 to 315,000 [in the week ended 6 September.] That was the most since late June and more than forecasts of a fall to 300,000 from a revised 304,000.
"The data follows [5 September's] report that showed the slowest monthly hiring in eight months. Still, the reports aren't enough to dampen the economy's otherwise brighter prospects which leave the Fed poised to further wind down stimulus, and the greenback pointed higher."
BofA Merrill Lynch said in a note to clients: "Gold has resumed its long term downtrend after 15m of range trading. Initial targets are seen to the Jun-13, 2013 low at 1180, but weakness can extend to 956 before all is said and done.
Goldman Sachs has forecast that prices will drop to $1,050 in 12 months as the American economy improves.