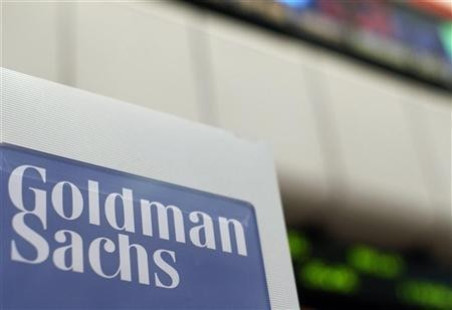 Goldman Sachs slashed the amount set aside for employee compensation by 35% on last year, as its third-quarter revenue fell sharply.
Overall revenue at the US investment bank dropped 20% to $6.27bn (£3.9bn) in the July-to-September period, driven by a plunge in bond-trading revenue.
Fixed income trading revenue plummeted 44%, far more than declines posted by its competitors.
Goldman protected profits - stable at $1.52bn - by cutting down on employees' pay and benefits.
Only $2.38bn was allocated for bonuses and other forms of banker pay, compared with $3.68bn in the same quarter last year.
"The third quarter's results reflected a period of slow client activity," said chief executive Lloyd Blankfein.
Net income for common shareholders was $1.43 billion ($2.88 per share) down 2% on the previous year.
Goldman shares fell by 2.6% to $158.
"Still, we saw various signs that our clients are prepared to act on significant transactions and we believe that the firm is well positioned to help our clients accomplish their objectives," said Blankfein.
"As longer term U.S. budget issues are resolved, we could see an improvement in corporate and investor sentiment that would help lay the basis for a more sustained recovery."