Google Maps will soon be available offline on our Android smartphone, in a move that will no doubt catch the attention of satellite navigation manufacturers, as the maps will be usable with Android Navigation abroad without incurring large data roaming charges.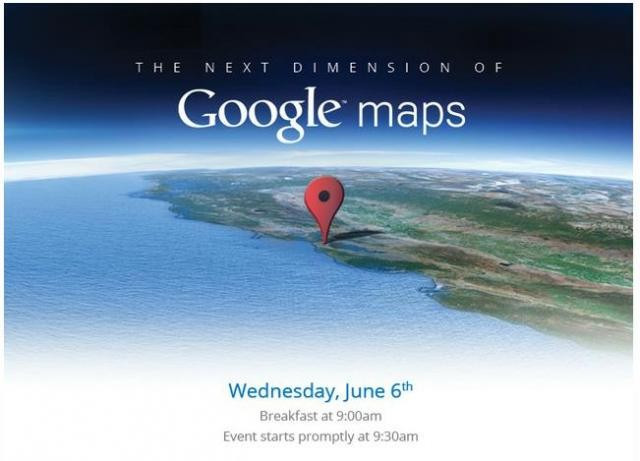 At a press conference in San Francisco the search giant also revealed that Google Earth will soon feature much improved 3D maps and that its Street View cars have photographed more than five million miles of road totalling some 20 petabytes of data.
Google said that being able to view maps offline will come to Android devices first, but the company hopes to roll out the feature to all platforms in the future, allowing users to download maps or routes that they need, then use them when they are offline.
Navigation would continue to work if the phone's data is turned off, as GPS requires no mobile data to work.
This will not only prevent users incurring large data bills from downloading the maps while travelling abroad, but also make the service more reliable as no time will be spent waiting for maps to load in an area with limited or no mobile coverage.
The company said: "For the last decade we've obsessed over building great maps for our users-maps that are totally comprehensive (we're shooting for literally the whole world), ever more accurate and incredibly easy to navigate."
Google acknowledged that making the move from basic 3D landscaping to incorporating 3D buildings into its mapping has taken some time, but the company's Peter Birch told the conference that its data comes from a wide variety of sources and "we knew we wanted to do something better."
The company added in a blog post: "By the end of the year we aim to have 3D coverage for metropolitan areas with a combined population of 300 million people."
TechCrunch described the 3D maps, which were shown off for the first time on 6 June, as "nothing short of spectacular".
The company also announced that the camera equipment it uses to record images for Street View - often seen on the roof of a slowly passing car - has now been engineered to fit into a backpack.
This has led Google to begin cataloguing the world by foot with what it calls Street View Trekkers, who will record places that cars cannot go, such as the Grand Canyon and ski slopes.
Brain McClendon, vice president of engineering at Google Maps said in a blog post: "There's a whole wilderness out there that is only accessible by foot. Trekker solves that problem by enabling us to photograph beautiful places such as the Grand Canyon so anyone can explore them. All the equipment fits in this one backpack, and we've already taken it out on the slopes."
Google's timing to announce these major updates to Maps is an interesting one, as Apple is widely expected to drop Google as its maps suppliers for iOS as early as WWDC on Monday, in favour of developing its own off the back of recently acquiring several smaller mapping companies.
After the new iPad and iPhoto application was launched in February it was soon noted that the app did not use Google Maps, instead opting to use images from OpenStreetMap Foundation.
With WWDC just around the corner, we have compiled our predictions for what Apple will announce, from OS X Mountain Lion, to iOS 6.