Google is to join Apple and Samsung as the race to capture the nascent smartwatch market heats up, purchasing Android watch maker Wimm Labs.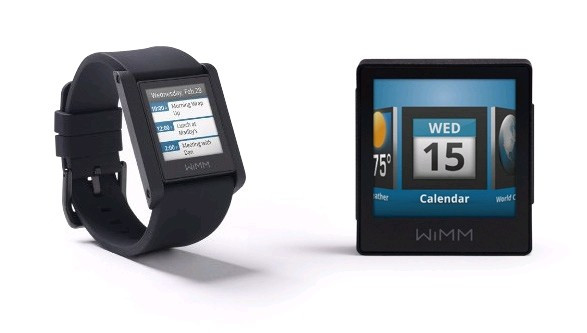 In development for more than a year but only confirmed by Google late last week, the acquisition for an undisclosed fee could pave the way for Google to create a rival to the Samsung Galaxy Gear and Apple's rumoured iWatch.
Incubated as a startup five years ago by Pillar Ventures, Wimm Labs first developed an Android-based developer platform for wearable displays, then released its own smartwatch called the Wimm One in late 2011.
Priced at $200 (£130), the Wimm One has a square 1.41in touchscreen and runs a modified version of Android, complete with applications available through its own app store; however, as with previous smartwatches the One failed to become a mainstream success.
Despite this, and criticism due to its blocky and unattractive design, the One was good enough to catch the eye of Google, and in mid-2012 Wimm posted a message on its website revealing it had "entered into an exclusive, confidential relationship for our technology and ceased sales of the Developer Preview Kit."
Fast-forward
The company also stopped using its Twitter account, thanked developers for their input and said it would "look forward to exciting advances in the wearable market."
Fast-forward 12 months and the smartwatch market is experiencing a comeback. Samsung is days away from announcing its Galaxy Gear smartwatch, which is expected to run Android on a 2.5in touchscreen and act as a companion device, wirelessly connected to the wearer's smartphone. Samsung will announce Gear at its IFA press conference in Berlin on 4 September.
Although yet to confirm anything, Apple too is thought to be working on a smartwatch. Dubbed iWatch, the device is being developed by a team of at least 100 Apple staff at its Cupertino, California headquarters, with direction for the project coming from head of industrial design, Sir Jony Ive.
Flip-up display
Rumours of Google developing a smartwatch first came to light in March this year, when the Financial Times reported development of the new gadget was taking place in the search giant's Android labs and not the experimental X Lab, where so-called 'moonshot' projects like Glass are created more as prototypes than mainstream products ready for sale.
In 2011 Google was awarded a patent for a smartwatch with a dual-screen "flip-up display" and although the finished product could look entirely different, the patent at least shows Google has considered such products in the past.
It is also worth noting that in 2012 Google-owned Motorola produced its own Android smartwatch called MotoACTV, which was geared towards personal fitness tracking.
Galaxy Gear photos emerge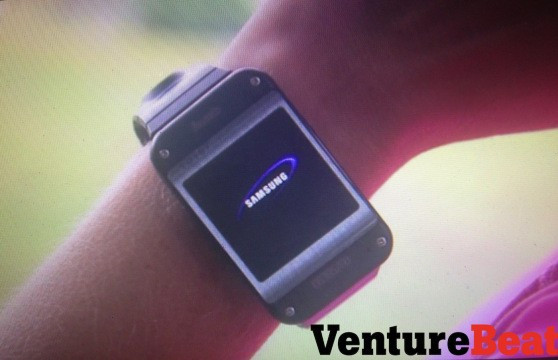 Samsung already confirmed that Galaxy Gear will be announced at IFA this week, but no images of the smartwatch had leaked until just three days before the event - a surprise these days, given even the famously secretive Apple can't keep its products under wraps any more.
On 1 September VentureBeat published what it claims to be stills from an internal marketing video showing off the Gear to select Samsung employees. The video shows a large 3in device with similar proportions to the Galaxy S4 smartphone, but it's worth remember Samsung is known to conceal the true design of unannounced products by using bulky casing, so the product announced on Wednesday may differ from the one seen here.