Google has announced a unique collaboration, called Against Violent Extremism (AVE), which will bring together a disparate group of people including a former violent jihadist from Indonesia and an ex-neo-Nazi from Sweden in a bid to combat extreme terrorism globally.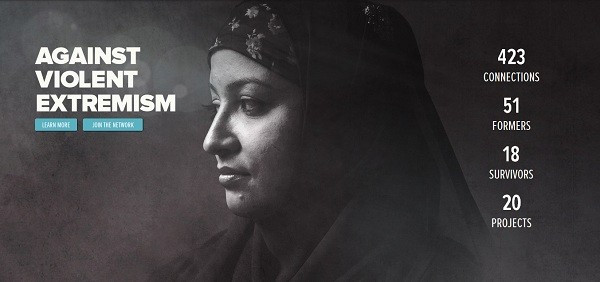 The idea for the AVE network first came about last summer when Google hosted the Summit Against Violent Extremism in Dublin. "We wanted to initiate a global conversation on how best to prevent youth from becoming radicalized. In some ways, it was a bit of an experiment to see if we could get so-called "formers"-those who had renounced their previous lives of violent extremism-and survivors of such violence to come together in one place," said Jared Cohen, Director of Google Ideas, one of the groups behind the venture.
The main focus of the forum is a new website where members can collaborate and discuss various topics and exchange ideas on subjects such as fund-raising ideas. The forum will be managed bt the Institute for Strategic Dialogue (ISD), a think tank based in London.
As well as having reformed terrorists as part of the network, it will also include victims of terrorism including Jo Berry, the daughter of Anthony Berry, the Conservative MP who was killed in the IRA Brighton bombing in 1984.
The launch of network comes at the same time as far-Right mass killer Anders Brevik is before a court in Norway where he claimed to be part of a European-wide terrorist group. This will be seen as a way out counteracting this trend where terrorists look to be winning the online battle. Robert Orell, a former far-Rigth extremist who now runs EXIT Sweden, an organisation countering neo-Nazi ideology, says: "We need to catch up. Extremists are very efficient at networking online."
Google in the past has been criticised by politicians in the UK and in the US for hosting extremist videos on YouTube, including the sermons of Anwar al-Awlaki, a senior al-Qaeda cleric.
Cohen added: "We plan to bring together a diverse cross-section of activists, survivors, policymakers and engineers to come up with creative ideas about how technology can disrupt some of the world's most dangerous illicit networks. We want to look not only at how technology has been part of the problem, but how it can be part of the solution by empowering those who are adversely affected by illicit networks. We look forward to sharing with you what we learn."