Google has updated its Glass Explorer Edition to add new voice commands, improved notifications for reminders and alerts, and a video player to watch content in apps and streamed to the device.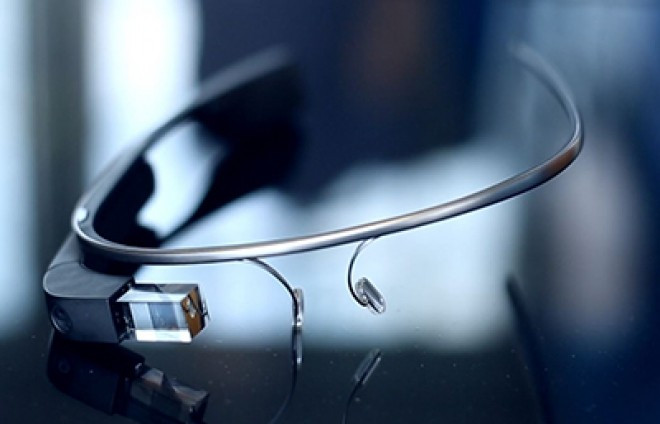 Until now, saying "Ok Glass" brought up a list of seven options for taking a picture or video, performing a Google search or contacting friends, but with its latest software update, users can now also say "Post an update" and "Take a note".
Currently saying "Post and Update" will automatically send updates to the user's Path account, but it is expected that the function will soon work with Facebook, Twitter and Google+ too. The new "Take a note" command is initially supported by Evernote, but again once developers have updated their apps then the command will work with other note-taking services.
Notifications have also been given an overhaul, with Glass now able to issue reminders for restaurant and hotel reservations, and upcoming events in your calendar. Glass knows to remind you of a hotel reservation if it spots the relevant information in an email, such as the hotel booking confirmation, so there's no need to actually tell Glass about the event.
It is now also possible to search for showtimes and film information from nearby cinemas, and the update means Glass can issue emergency alerts to its wearer, such as nearby flood warnings or other severe weather.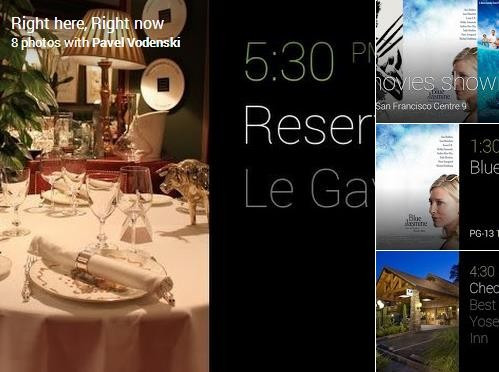 These new cards can all be found by swiping backwards on Glass's touchpad from the homescreen.
As the monthly updates continue, Google is gradually building a picture of what the final product will look like, although any hardware changes are yet to be seen as the expected late-2013 release date draws closer.
Video player
Finally, the IE8 update introduces a basic video player to Glass; the device could already play videos through the browser, but now a dedicated app will launch when you want to watch something. Tap on the touchpad to play and pause, swipe forward and back to move forward or rewind.
For now, the video player only works with CNN's app and your own videos, but as with the updated commands we expect to see the app's functionality increase as developers get to grips with it.
Members of the Explorer programme will start to receive the update over the next couple of days, so long as their Glass is connected to power.
Not yet available to the public, prototype versions of Glass called the Explorer Edition are currently in the hands of developers and competition winners who each paid $1,500 for the privilege of testing the product before it goes on general sale.