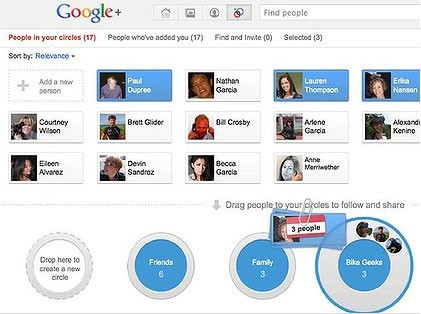 Search giant Google's new Google+ service is set to contain third-party developed games and apps similar to those currently found on Facebook.
Speaking to CNET News, Google's Senior Vice President of Social Vic Gundotra revealed that although Google+ launched without developer access, the company did plan to open up the service for developers in the very near future.
"I'm a developer guy at the core. It is inconceivable I would build something without a platform," commented Gundotra, later adding, "We're just getting started!"
Gundotra went on to reveal that opening Google+ up to developers would be the first of many changes and upgrades planned for the service. The VP clarified that as well as adding new functions, Google also planned to increase the services integration with other existing Google apps.
In the interview, Gundotra went on to highlight plans to allow developers such as Zynga -- a games company that specializes in social and casual games for Facebook -- and Twitter's recently bought Tweetdeck access.
Google has already posted an e-mail sign-up system to collect the names and details of companies and developers interested in creating apps and games for the service.
Google+ is the latest attempt by Google to break Facebook's dominance in the social network site market. To its name, Google already has two failed attempts in the form of its Buzz and Wave services, both of which suffered from low sign-up figures and negative critical responses.
Launched on Tuesday, Google+ is currently only available to a select few. Though Google attempted to follow the invite model used on its Gmail service, that allowed existing members to invite friends, due to inflated numbers trying to sign up, the company has since closed access to the general public.
Before working for Google Vic Gundotra spent 15 years at Microsoft. At the time of leaving he was the company's General Manager of Platform Evangelism.