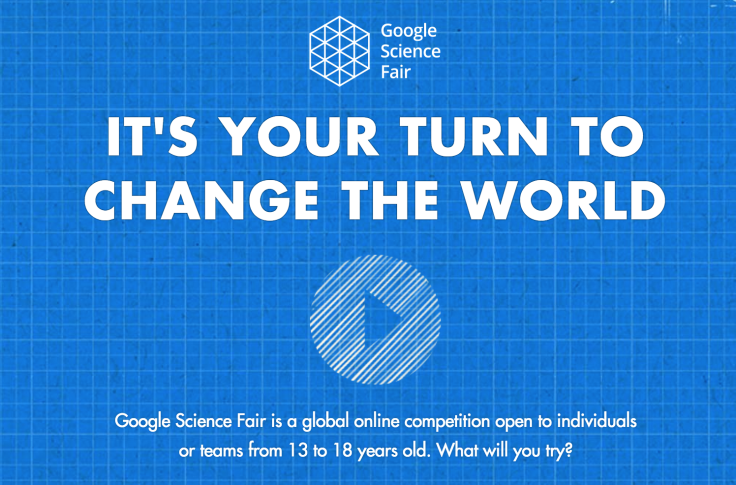 Google has launched its fifth annual online science fair, which is the largest competition of its kind, and this year challenges students to "explore unanswered questions, solve problems through curiosity and always try again."
Students aged between 13 and 18 from around the world have until the closing date of 18 May to submit projects online across all scientific fields "from biology to computer science to anthropology and everything in between".
Finalists will be flown out to Google's headquarters in Mountain View, California, on 21 September for the final event with this year's competition featuring two themes in a bid to garner even more submissions - "It's your turn to change the world" and "What will you try?".
Google has also introduced seven new category awards this year including education, health and environment which will reward the best submissions in each field.
Lego, Galapagos and space
Prizes include $100,000 (£64,800) in scholarships and classroom grants from Scientific American and Google as well as an expedition to the Galapagos with National Geographic, an opportunity to visit Lego designers at their Denmark headquarters, and the chance to tour Virgin Galactic's new spaceship at their Mojave Air and Spaceport.
"This year we're also introducing an award to recognise an Inspiring Educator, as well as a Community Impact Award honouring a project that addresses an environmental or health challenge," Google said.
Last year a team of three 16-year-old girls from Ireland - Ciara Judge, Émer Hickey and Sophie Healy-Thow - won the grand prize with their project Combating the Global Food Crisis which saw them discover a bacteria called Diazotroph that occurs naturally in soil and can be used to speed up the germination process of certain crops such as barley and oats by 50%.
The winner in the 13–14 age group was Mihir Garimella who built a miniature helicopter drone which could be used for search and rescue missions in collapsed buildings based on the movements of fruit flies.
Those interested in applying for the competition can find out more at the Google Science Fair website.