No matter how much of an Android fan you are, you have to admit the iPad continues to dominate the tablet market, but that could all be set to change if a rumoured Google Nexus Tablet is launched in the coming months, and we now have a leaked image of what it might look like.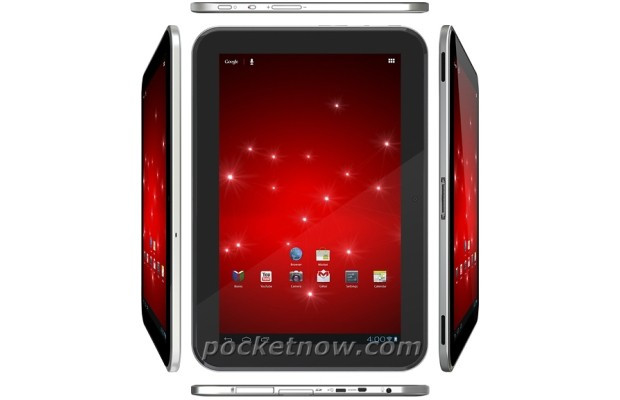 The website Pocket Now has received an image (above) of what looks like it could be the budget tablet from Google, which could launch be the end of the May or the start of June. While the person who sent the image has not confirmed it is or is not the Google Nexus Tablet, there are hints that this is indeed what we are looking at.
Apart from the hardware, if we look at the software running on the tablet, it seems to be a pure version of Android with only Google icons showing on the home screen. However if this is the Google Nexus Tablet then we are looking at an older version of it as the Android Market icon is still on display, which has now changed to the Google Play store.
If this was a tablet from another manufacturer such as Samsung, Acer, ViewSonic or indeed another tablet from Asus (the company rumoured to be making the Nexus tablet) we would be seeing some sort of UI layer including apps, widgets etc. on top of the basic Android OS.
The version of Android on show here is Android 4.0 (Ice Cream Sandwich) but is has been suggested that Google will use the Nexus Tablet as the launch device for the next version of its mobile OS, Android 5.0 (Jelly Bean).
Latest report suggests that the Google Nexus Tablet will be priced between $149 and $199 which gives us a clear idea of where Google will be aiming its first official tablet.
At this price point it will not be challenging the likes of the new iPad, the Huawei MediaPad 10 FHD or Asus' own Transformer Prime tablet. It will be challenging another sector of the market which is also doing pretty well.
The Amazon Kindle Fire, which launched towards the end of 2011, has been selling well and has even impacted on the sales of the iPad 2 over Christmas 2011 according to some industry analysts. It is on sale for $199 but Amazon is making little if any profit on the hardware - aiming to recoup it profits from content purchases through its proprietary Appstore.
The Nexus Tablet is rumours to have a 7in screen but unlike the high-end Android tablets available at the moment, it probably won't be powered by the quad-core Tegra 3 chip in a bid to keep costs down.
Must Read:
Google Nexus Tablet: Price, Specs, OS and Release Date