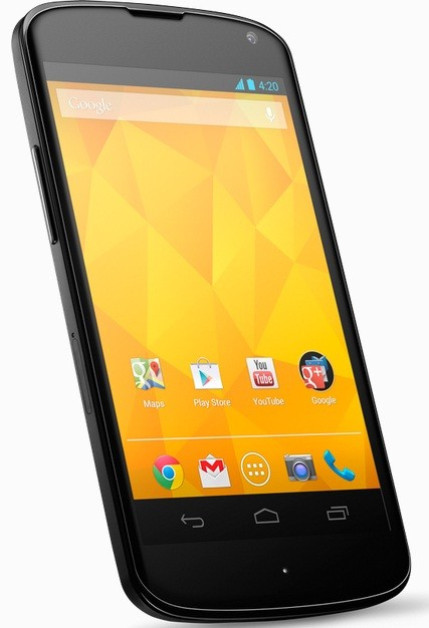 Google's Nexus 4 is powered by the same 2100mAh battery as the Samsung Galaxy S3 and the HTC One X+. However, the Internet search giant claims its phone offers 15 hours of talk time and 390 hours of standby time.
To test these claims, AnandTech pitted the Nexus 4 against a number of high-end rivals. The tests showed only moderate levels of performance, measured against phones including the iPhone 4S and iPhone 5, the Galaxy S3 and the One X+.
However, if you're interested in making the battery on your Nexus 4 last longer, check out these tips. IBTimes UK warns users these are not guaranteed to extend battery life and will not be held responsible for the consequences.
Turn off extra functions like Wi-Fi, Bluetooth and GPS when not in use (to locate GPS settings, browse to Settings > Personal > Location Access)
Apps like navigation systems and maps are power-hungry, since they use the GPS function to provide information. Turn them off when not in use
Reduce screen brightness and set shorter sleep time-outs to save battery life (to do so, browse to Settings > Device > Display)
Disable automatic syncing for all apps unless absolutely necessary (to do so, browse to Settings > Personal > Account & Sync)
Note: Once this setting is so optimised, users will no longer receive notifications about software updates. They will have to be fetched manually
When out of coverage area, switch to Airplane mode (to do so, press and hold Power until options dialog appears on screen and then select that mode)
To monitor battery charge levels and usage details, browse to Settings > Devices > Battery, where a list at the bottom provides information about each app and service in use. Tapping on each graph provides in-depth information. The settings within individual apps sometimes include options to adjust power consumption or you can choose to disable power-hungry apps completely
Avoid using Live Wallpapers (use wallpapers without animation) because they drain battery charge very quickly. Try and use darker colours
In general, longer ringtones need more power. Therefore, try and chose shorter tones - either beeps or something similar. Also avoid vibrating alerts, unless necessary
[Source: Google]