Google's Nexus 7 is powered by the quad-core Tegra 3 processor, clocked at 1.3GHz. Thanks to the efforts of XDA developers known as Simms22 and clemsyn for managing to push the Nexus 7 to an entirely high level of 2.0GHz, according to Android Community.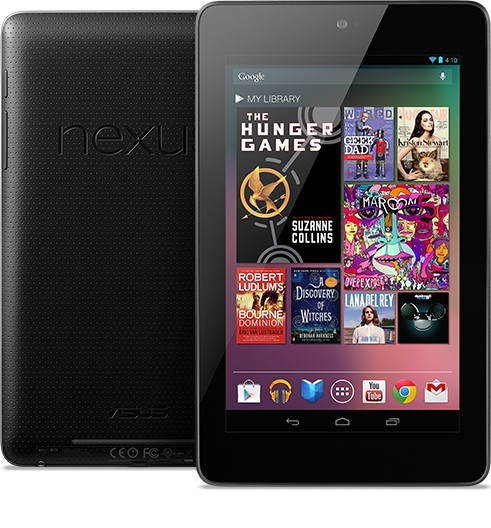 Earlier in August, we saw Nexus 7 overclocked at 1.7GHz and scored 7000 plus in Quadrant. The device outshone its competitors such as HTC One X that scored bit over 4500 and Transformer Prime TF201 which scored just over 4000. The Trinity Seven (Der Kernel by Morfic) that was tested on Nexus 7 showed up jaw-dropping results. Also, Trinity Kernel Toolbox allowed in switching to high processor frequency when playing games.
This time, the Nexus 7 tablet has surpassed its previous score by clocking 8000 with the help of Clemsyn's "very special and experimental test Kernel (as in not for the public)".
Since it is an experimental Kernel, the developer has not provided detailed instructions about overclocking Nexus 7 to 2.0GHz. The internal build seems to have caused a few issues. Hence, users will have to wait until developers manage to push the limits of the device.
However, tech enthusiasts who wish to take a look at Clemsyn's Elite Kernel to experience high speed on their tablet can visit the official thread over at xda-developers forum.
"According to Simms the Nexus 7 and Tegra 3 at 2.0 GHz isn't exactly what we'd call "stable" but he was able to get a few other tests in - including the new and popular RL Benchmark," claims Android Community.
Nexus 7 is the first device to run on Android 4.1 (Jelly Bean) operating system. The 16GB Nexus 7 outshone the 16GB Transformer Pad 300 and 64GB Transformer Pad Infinity in a storage benchmark test. The device had to face a stiff competition in the other benchmark tests conducted by Anand Tech. The tablet managed to score 1665.9 points in SunSpider javaScript benchmark that helped to outshine its competitors.