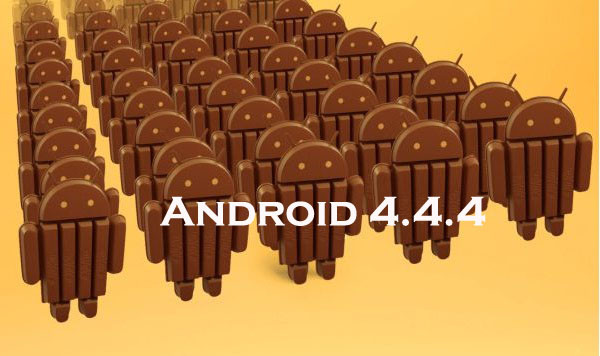 Much to everyone's surprise, Google has started rolling out a new KitKat update with Android version 4.4.4 for its Nexus lineup.
Earlier this month, Google issued Android 4.4.3 with build number KTU84M for Nexus 5 and KTU84L for the rest of Nexus devices. The update adds bug fixes, tweaks and adjustments from the previous Android 4.4.2 KOT49H firmware.
Again after two weeks, Google has pushed out Android 4.4.4 with build number KTU84P for its Nexus devices. According to Sprint, Android 4.4.4 KTU84P is a security fix update.
The security fix in Android 4.4.4, as Android Police notes, is related to CVE-2014-0224, a recently discovered openSSL bug that is distinct from Heartbleed.
Currently, Android 4.4.4 OTA is available for Google's fifth generation Nexus smartphone but other Nexus devices are expected to get the latest Android KitKat taste soon. Besides, Android 4.4.4 binaries and factory images are available for download from Google's site.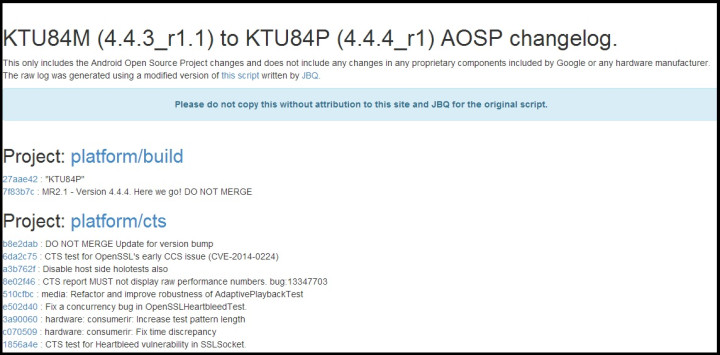 Android enthusiasts, who want to know what the changes are in the latest KitKat software, may head over to Funky Android. According to the changelog posted to AOSP, most of the fixes are for the vulnerability in OpenSSL bug and a few tweaks to OpenSSL, WebView and Chromium projects. Additionally, there are a couple of fixes for some unrelated bug in logging and security.
The KTU84P build brings changes to CTS (Compatibility Test Suite), which is used to verify if a device firmware is operating under Google's guidelines for Android.
Nexus 5 users who wish to install Android 4.4.4 KTU84P OTA update on their devices, may follow our step-by-step guide here.