Google has announced that users can explore its Street View feature in Google Maps in the fourth dimension, discovering how cityscapes and landscapes change over time.
By gathering historical imagery from past Street View databases, Google can show how recent natural disasters have affected certain areas or how building sites develop into skyscrapers.
"You can see a landmark's growth from the ground up, like the Freedom Tower in New York City or the 2014 World Cup Stadium in Fortaleza, Brazil," said Vinay Shet, product manager at Google Street View.
"This new feature can also serve as a digital timeline of recent history, like the reconstruction after the devastating 2011 earthquake and tsunami in Onagawa, Japan."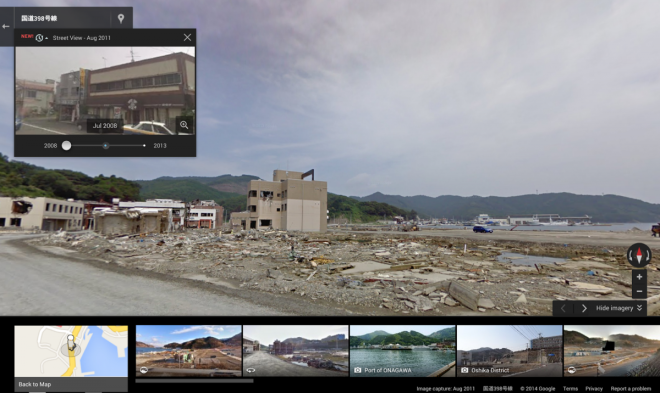 The feature is only available in the desktop version of Street View and is limited to images from 2007 onwards.
In certain locations it is possible to see how a place changes with the seasons.