Two years on from the launch of the Hero 4, GoPro's latest action camera, called the Hero 5, is now on sale.
While keeping the camera itself largely unchanged, GoPro has added key features like waterproofing, voice controls, video stabilisation and a touch screen to make this the biggest update in the Hero line's history.
The Hero 5 Black offers up the same video recording options as the Hero 4 Black; this means resolutions ranging from WVGA all the way to 4K Ultra HD, and frame rates spanning from 24 per second to 240. The same limitations (4K can't go above 24 frames per second) still apply, and photos remain the same at 12 megapixels.
Instead, GoPro has focused on the key areas of waterproofing, voice control, image stabilisation and user interface to convince users to upgrade.
But before all that, let us quickly confirm that video recording is as good as ever, and so too is GoPro's reputation for simplicity; just press the power button, wait a couple of seconds, then press record (the only other button on the whole camera) and away you go.
Changing to a different resolution, image width or frame rate is easier now thanks to a new 2in touchscreen. Before, only the mid-range Hero 4 Silver had a screen of its own, while other models could be fitted to a display sold separately.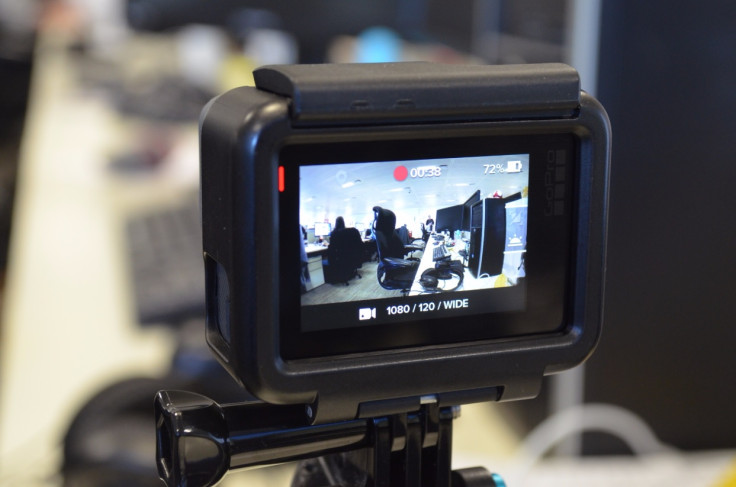 On the display is the Hero 5's new user interface which is simple and intuitive to navigate, but while the screen is more responsive to taps than previous versions, it lacks the speed and polish of a smartphone or even a smartwatch. But, where a smartwatch is interacted with dozens or hundreds of times a day for a variety of tasks, the GoPro is likely to be set up once and left alone; for that, the performance of the screen and user interface is fine.
It also performs well as a simple way of checking recorded footage is framed correctly, and for deleting anything you don't want before transferring it all to a computer. The screen switches off after recording passes the one minute-mark to save battery life.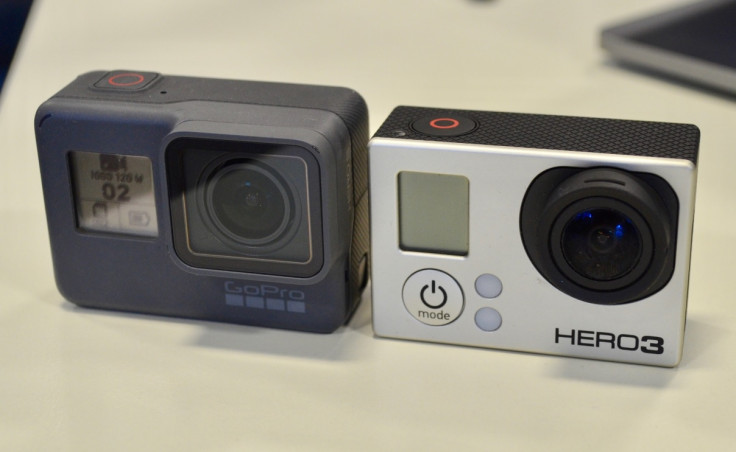 The next big new feature is waterproofing. Most GoPro owners know they can buy a waterproof case for filming underwater or in the rain, but it adds bulk and makes interacting with the buttons and screen tricky. The Hero 5 is only waterproof to 10 meters as standard, but for most users that will be plenty; for deep-sea diving a tougher case is available.
Waterproofing adds some bulk to the GoPro, but less than the case needed to keep water out of the Hero 4 and (pictured) Hero 3. The new model is 3.6mm wider, 3mm longer and 2.7mm thicker than the Hero 4; it weighs a noticeable 29g more, but is still tiny when you consider the quality it is capable of producing.
And while we said earlier how video resolution remains unchanged, the quality in some situations has taken a leap forward thanks to a new digital stabilisation system. This can be switched on to iron out some bumps and jolts which would otherwise make footage less comfortable to watch. It cannot perform miracles, but for filming first-person shots (such as while mountain biking) it's a powerful addition to the GoPro's arsenal.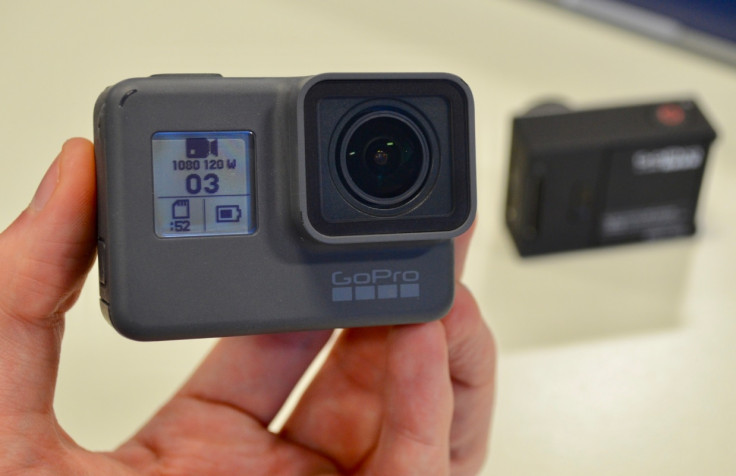 Mountain biking also highlights another one of the Hero 5's new features: voice control. With your hands busy, the GoPro can be told to start or stop recording, take a photo, add a "HiLight" to make it easier to find important parts of long videos when editing, start a time lapse, shoot a burst of photos and switch off to preserve battery life. The Hero 5 (and Hero 5 Session) understands 10 languages, including English, French, German, Spanish, Chinese and Japanese, making it easy for most users to shoot hands-free video.
So far, the GoPro Hero 5 has proved to be an excellent action camera. The extra features more than makes up for the slight increase in size and weight, while nothing here feels like a gimmick added for the sake of it. We can see ourselves using the waterproofing, display, voice controls and stabilisation on a regular basis, and while our Hero 3 suddenly feels rather outdated.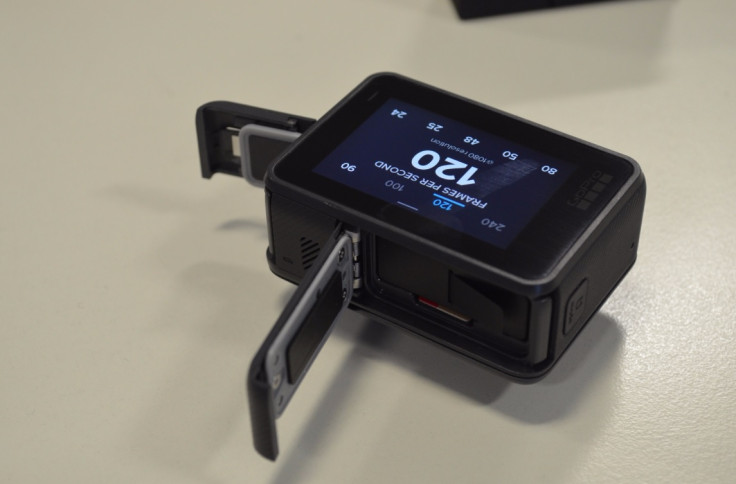 Where GoPro still struggles to truly impress is with battery life. We found the Hero 5 would last around the 100-minute mark when shooting at 1080p and 120 frames per second. The latter can be cut to 60 or even 30 for when slow-motion isn't crucial, but even still the two hours quoted by GoPro is just about acceptable.
In the real world, with faster frame rates, regular use of the touch screen and constant start-stopping to get different shots, you will want to carry spare batteries (£20 each).
Our verdict
The Hero 5 Black takes what the Hero 4 already did perfectly and adds a set of genuinely useful features which will be welcomed by most GoPro users. Where voice controls on a smartphone often feel like a gimmick, here they make perfect sense and work reliably.
Waterproofing is also a useful addition with little downside, while the video stabilisation software does a admirable job in most situations.
Battery life is a concern, as it always has been with GoPro, and at £350 the Hero 5 Black certainly isn't cheap. At that price consumers need to be absolutely sure they will make good and regular use of the camera before taking the plunge. If that's you, then the Hero 5 Black will be the perfect camera for the job.