Government releases updated list of schools with collapse-prone concrete
As of 14 September, another 27 schools were identified as having reinforced autoclaved aerated concrete (RAAC).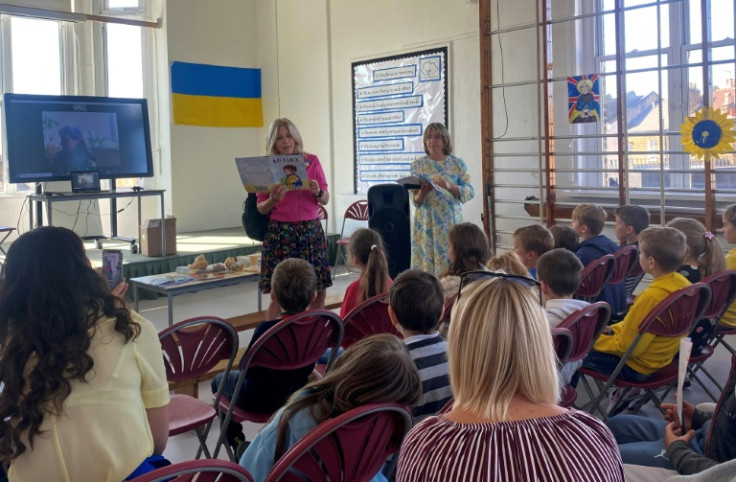 The Government has updated the list of buildings discovered to have collapse-prone concrete after surveys were sent to schools across England.
As of 14 September, another 27 schools were identified as having reinforced autoclaved aerated concrete (RAAC).
The Government previously revealed that 147 schools had informed them of the presence of the material, but are still yet to outline a timeline for replacing the RAAC.
RAAC is a lightweight building material used from the 1950s up to the mid-1990s and is now assessed to be at risk of collapse.
It weighs about a quarter of what normal concrete does, but it was discovered that it becomes waterlogged and weak after a couple of decades.
Schools with this material have been told they have to introduce new safety measures to make sure students are safe, a decision taken after a National Audit Office study in June revealed that the risk of injury or death from a school building collapse was "very likely and critical".
The crisis has forced UK Prime Minister Rishi Sunak to deny claims that he cut a school refurbishment programme, despite knowing about the risks of crumbly concrete used in their construction.
Senior civil servant at the Department of Education (DfE), Jonathan Slater, said up to 400 schools a year needed to be replaced by the department but it only got funding for 100.
In 2021, when Sunak was chancellor of the exchequer, "money was only made available for 50", he told BBC radio.
Sunak responded, telling reporters Slater was "completely and utterly wrong" and insisting that the number was in line with policy over the previous decade.
Government officials have said they will continue to check hundreds of schools every week.
School system minister Baroness Barran and the DfE's top official, permanent secretary Susan Acland-Hood, will be questioned by the cross-party Education Select Committee about the situation later this week.
Education Committee chairman Robin Walker said: "Both I and my cross-party colleagues have heard loudly and clearly the distress and anxiety that this crisis is causing to families and staff at the 100 or more schools that are affected by RAAC."
"We share the feeling of urgency to establish how this situation developed, how and when it can be resolved, and what lessons need to be learnt", he added.
After the revelations last month, scores of schools were told to fully or partly close just days before the start of the autumn term.
Four colleges have had to switch to remote learning for all students, rather than face-to-face lessons, because of the concrete crisis.
An additional 20 schools had to offer some remote learning to pupils at the start of the academic year as RAAC was present in their buildings.
According to guidelines released by the National Education Union, schools suspected of RAAC but not confirmed of it should get a degree of uncertainty assessed by a surveyor or engineer. If RAAC is confirmed then the school needs to have a contingency plan in place.
Under all circumstances, teachers and other staff members are advised not to inspect the material themselves and to get an RAAC risk assessment analysis report from an expert.
In Scotland, schools in 16 local authorities have been found to contain the material and surveys will be carried out at 120 schools across Northern Ireland to check for the concrete.
Two schools have closed in Wales while checks are being carried out, and students in one other school are receiving a mixture of face-to-face and remote learning.
Association of School and College Leaders general secretary Geoff Barton welcomed the updated list of buildings affected but accused the government of being on the back foot.
According to Barton, some schools were still dealing with "huge logistical issues" and "we haven't got a timescale of when this will be sorted out".
Last week, the Government announced that more than 300,000 families are set to save hundreds of pounds on their bills, due to new energy efficiency upgrades rolled out by the Government last week.
'The Great British Insulation Scheme', which aims to insulate Britain's draughtiest homes, could mean households save up to £400 a year on energy bills.
The £1 billion investment will provide grants for homes that have low energy efficiency ratings and are in lower council tax bands, offering them the chance to upgrade roof, loft or cavity wall insulation at a drastically reduced cost, or install new windows and doors, heat pumps and solar panels.
© Copyright IBTimes 2023. All rights reserved.