New £1 billion Government insulation scheme could save families £400 a year
The £1 billion investment will provide grants for homes that have low energy efficiency ratings and are in lower council tax bands.
More than 300,000 families are set to save hundreds of pounds on their bills, due to new energy efficiency upgrades rolled out by the Government last week.
'The Great British Insulation Scheme', which aims to insulate Britain's draughtiest homes, could mean households save up to £400 a year on energy bills.
The £1 billion investment will provide grants for homes that have low energy efficiency ratings and are in lower council tax bands, offering them the chance to upgrade roof, loft or cavity wall insulation at a drastically reduced cost, or install new windows and doors, heat pumps and solar panels.
The means-tested scheme, initially announced in November of last year, has been welcomed by consumer experts and the Energy Saving Trust as a "step in the right direction".
Rocio Concha, the director of policy and advocacy at the consumer group Which?, said: "It is important that the government drives awareness of the support that is available, and ensures that eligible households can get insulation installed as soon as possible."
The new scheme extends the existing Energy Company Obligation, which offers free home energy efficiency improvements, including insulation, heat pumps and solar panels, to families on low incomes.
A separate checker has also been launched for the home upgrade grant, which could help up to 25,000 homes that are off the gas grid and have an energy performance certificate rating of D-G.
But what practical impact will the scheme actually have?
Well, good insulation prevents heat from escaping your home, which enables you to raise the room's temperature using less energy.
Quality insulation is essential for homes using low-carbon heating systems such as heat pumps, which will be increasingly important as more households switch away from gas boilers.
Discussing the latest investment, Lord Callanan, Minister for Energy Efficiency and Green Finance said that boosting the energy efficiency of homes "creates the best long-term protection against fuel poverty for the most vulnerable".
"That's why we are helping families with extra support to make their homes warmer while saving hundreds on energy costs," the minister added.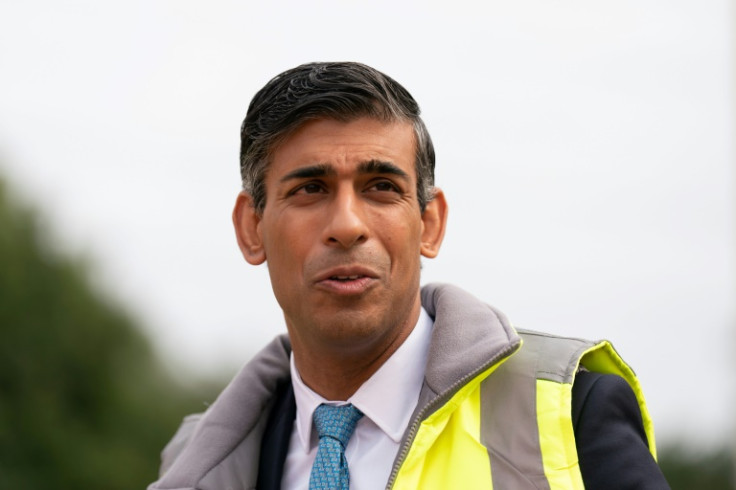 The Government has come under fire during the past few weeks after it was revealed that they ignored advice to identify buildings made from potentially dangerous, lightweight concrete.
On August 31, the UK government asked 104 British schools to close down due to the RAAC concrete collapse threat - while an audit revealed 700,000 students study under vulnerable structures.
In 2020, an independent advisory group recommended that buildings containing reinforced autoclaved aerated concrete (Raac) be included on a high-risk register created by the government's Building Safety Act.
This advice was not followed and the government's classification of "higher risk buildings" only includes structures more than seven stories high that contain two residential units, according to the Act.
Further controversy occurred last week as it emerged that a parliamentary researcher was arrested earlier this year on suspicion of spying for China.
Last weekend, the Metropolitan Police confirmed that two men had been arrested in March under the Official Secrets Act.
One of the men had been a parliamentary researcher involved in international affairs issues.
The researcher maintains that he is "completely innocent".
With tensions rising, Prime Minister Rishi Sunak and Foreign Secretary James Cleverly spoke with the Chinese Government last week but refused to say whether they addressed concerns about spies infiltrating the British Parliament.
Mr Cleverly said both he and the prime minister had spoken to Chinese leaders about "interference in our democracy".
But, when asked if he raised the allegations with Beijing, he said he would not comment on "security-related matters".
In a July report, Parliament's Intelligence and Security Committee (ISC) called the UK government's approach to tackling Chinese espionage "completely inadequate" and "lacking coordination".
Responding to criticisms about its policies towards the Asian superpower, Sunak confirmed that China is targeting top British officials to access secrets, and described the country as "an epoch-defining challenge to the international order".
© Copyright IBTimes 2023. All rights reserved.