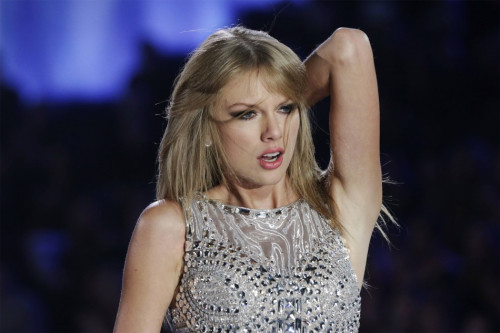 The 56th Annual Grammy Awards is set to honour outstanding artists from the music industry on 26 January at 8 pm ET (1 am GMT).
The three and a half hour long award gala will take place at the Staples Center in Los Angeles and will be broadcast live on the CBS Television Network.
Performances
The music night will also witness lifetime performances by A-list artists such as seven-time Grammy winner Madonna and four-time winner Carole King along with nominees Daft Punk, Katy Perry, John Legend, Lorde, Macklemore & Ryan Lewis and more.
2014 nominees Billie Joe Armstrong (of Green Day) and Miranda Lambert will also perform in a special tribute to Phil Everly.
Paul McCartney of the former English rock band, The Beatles, will also perform before accepting the 2014 Recording Academy Lifetime Achievement Award.
Winner predictions
As much as about the live show, awards, nominations and performances, the Grammy is also about wild predictions about the winners.
This year's guesses are in particular about three categories: Record of the Year, Album of the Year and Song of the Year.
Draft Punk's might get lucky with their Get Lucky track to win Record of the Year award. The French electronic music group is also expected win Album of the Year award based on their ratings on Google Play Music.
Macklemore & Ryan Lewis' album, The Heist scores ahead of Draft Punk on Google Play Music, according to the Time.
However, Taylor Swift also has an equal chance to take away the Album of the Year award with her album Red as the American singer-songwriter has six times more Yahoo! Search traffic than the other nominees.
Also according to the resident astrologer and tarot card reader of MTV, Licorice Root, Swift's natal chart is supportive of her recognition at the moment but Sara Bareilles' The Blessed Unrest album might just get away with the Grammy.
"Taylor Swift has too much commotion happening in her Natal Chart at this time for me not to acknowledge that she has very good astrological chance of going home with the Grammy for Red. However, Venus, the goddess of love and art, is in retrograde — and making me wonder if Sara Bareilles could surprise us," Root told the MTV.
Root also says that Lorde's track Royals has better winning chances over Draft Punk's Get Lucky. Royals can also win New Zealand singer-songwriter Song of the Year award.