Great Britain's Kyle Edmund defied all expectations on Friday night at the 2016 US Open to beat American John Isner in four sets to reach the fourth round of the tournament. The Briton, ranked number 84 in the world, showed why he is considered the next big thing by beating Isner 6-4, 3-6, 6-2, 7-6 in a game that lasted over two hours and 42 minutes.
The 22-year-old, who has never made it past the second round in a major tournament, now finds himself in the last 16 where he will face world number one Novak Djokovic. Edmund has played Djokovic earlier this year in Miami, where he lost but received praise from his opponent.
"It's been a great tournament so far. Maybe it wasn't the result you guys wanted, but I have to thank everyone for supporting me. Playing John, your chances don't come very often, so you've got to take them, get a racket on the ball, get the ball in the court and hustle. I think I played well in the tie-break. I knew it was going to come out to one or two points", Edmund said, as quoted by Guardian.
"It's going to be tough playing the world number one. He's there rightfully so, very consistent at a high level. I'll learn from what happened in Miami. The French Open helped me tonight, maybe it will be the same on Sunday."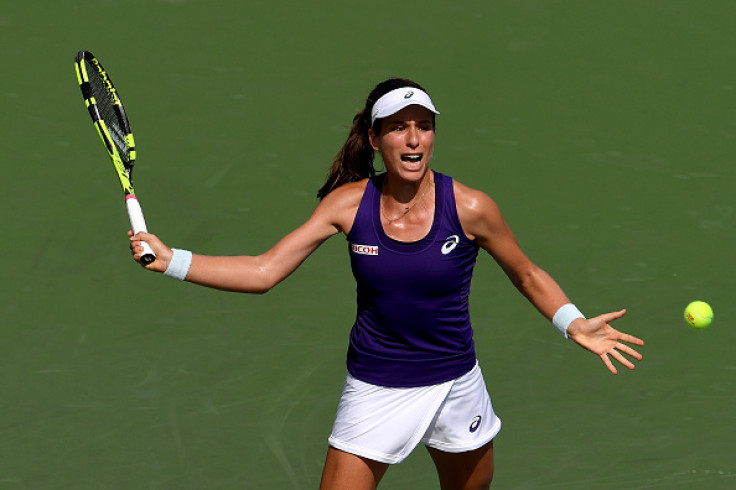 Meanwhile, in the women's singles, Britain's Johanna Konta produced arguably one of the most dominating displays of her career, thrashing Belinda Bencic 6-2, 6-1 to reach the fourth round. The 25-year-old, who suffered from a health scare during her second round win, showed no signs of those issues to cruise past her opponent in just 52 minutes.
The Brit, will face either Madison Keys or Caroline Wozniacki for a place in the semi-final.