1550 BST: Mixed to the close
Some "green shoots" in Europe's equity markets this afternoon but nothing to match the early-trading optimism. Britain's FTSE 100 will likely add around 20 to 25 points before the end of the session while the broader FTSE Eurofirst 300 will gain around 2 points, or 0.21 percent. Spain's IBEX lead European decliners, falling 2.36 percent.
Bond yields remain pressured in Spain, but have eased to aroudn 7.15 percent in afternoon trading and portend poorly for tomorrow's €2bn Treasury bill sale. The single currency has backed away from its earlier one-month highs against the dollar to trade at $1.2602, down 0.3 percent on the day.
1540 BST: G20 statement
Policy satement fatigue is trading at a premium with leakage of the draft communique from Los Cabos - and it's predictable lack of detail. Leaders ask (I'll paraphrase) Europe to get its act together, fix its banks so they stop pummelling government borrowing costs, keep the new Greek government on a short leash and create a stong G20 economy that remains "strong, sustainable and balanced" while reducing unemployment.
Excellent.
1525 BST: Fitch removes "negative outlook" warning
Fitch Ratings statement on Eurozone sovereign debt ratings:
The narrow victory of New Democracy in the Greek parliamentary elections means the near-term risk of a Greek disorderly debt default and exit from the euro has fallen. A new government that is supportive of the EU-IMF programme is likely to be in place prior to the EU Leaders Summit on 28-29 June.

Consequently, Fitch will not place all eurozone sovereigns on Rating Watch Negative as it had indicated would be the case if a Greek euro exit were a probable near-term event.

The crisis in Greece and the eurozone remains intense. Fiscal austerity and painful structural reform combined with a strong parliamentary opposition led by Sryzia means that the new Greek government is likely to be fragile.

The pace of economic contraction is almost certainly accelerating. The country's liquidity position is fast deteriorating, underscoring the urgency of forming a new government and the resumption of disbursements under the EU-IMF programme. It will be challenging to significantly ease the austerity programme without receiving additional funds, although there is some room for manoeuvre on the financing profile of the existing programme.

While the risks from Greece have fallen for now, the severity of the systemic crisis engulfing the eurozone is unlikely to diminish until European leaders articulate a credible road-map that would complete monetary union with much greater fiscal and financial integration.

Downward pressure on the sovereign credit profile and ratings of eurozone sovereign governments will intensify so long as a credible path to closer union and a more coherent and united policy response are absent. This includes further boosting the financial backstops against contagion.
1500 BST: Time is short
Part of the reason this morning's Greece-related rally was so brief seems linked to the incredibly difficult time frame *any* new government will need to be working towards. Several media outlets have already alluded to the cash crisis facing Greece's public sector and that the Treasury could indeed be forced to issue IOUs instead of cash to meet salary obligations by the end of July.
That unthinkable fact - and the potentially violent protests it could ignite - only intensifies the need of the nation's leaders to present a credible, detailed "Medium Term Fiscal Strategy (MTFS) report to the Troika by the 30 June deadline.
Lenders are going to want specific terms under which Greece will implement €11bn in spending cuts (equal to 5.5 percent of GDP) in order to close its fiscal gap by 2014. In return, Greece will get the €1bn tranche of the previous EU/IMF loan that currently sits in escrow as well as the next lump of €31bn in funding - €23bn of which is slated to head directly into the country's financial system for bank recapitalisation.
Now, it appears as though the EU isn't willing to bend too much on the terms of the previous arrangements, but it *is* likely to offer Greece a bit more time to put a plan together. As HSBC analyst David Bloom notes, Greece has no bond redemptions until the end of August, meaning non-domestic funding issues will be relatively benign throughout most of the summer and an escrow payment seems increasingly likely.
However, that doesn't ease the domestic situation - not by any means - and creates a somewhat "Catch-22"-like choice for Antonis Samaras and his New Democracy coalition partners: deliver the Troika-demanded cuts to the public sector and promise to sack 150,000 civil servants and you'll get your money or fail to make the necessary structural reforms and save the jobs of those very civil servants but be forced to pay them in IOU paper instead of Euro currency.
The long-term health of *any* coalition seems fragile under these conditions, which may explain why European investors changed their view on the results so quickly and while Syriza leader Alexis Tsipras seems to be taking defeat so magnanimously.
1430 BST: North American open
US Stocks fall between 0.3 percent and 0.5 percent in the opening minutes of trading with the Dow down around 34 points to 12,732.96. The Toronto TSX Composite is little changed from Friday, falling just 0.03 percent to 11,521.146.
Here in Europe, the ECB confirmed that it had not re-started its Securities Markets Programme (SMP) last week, indicating the persistent weakness in Spanish bond yields will not be arrested by block purchases by the central bank.
1355 BST: Stocks in deep red
Spain's IBEX has fallen 2.9 precent from Friday's close, with an intraday swing or nearly 5 percent. It's leading decliners across the region into the red as investors take flight from risky equity markets in the wake of steep increase in Spanish bond yields. The Europe wide FTSE Eurofirst 300 is down 0.4 precent from Friday to 989.26.
1340 BST: Tough sell
Spain will test the piranha-like waters of the European bond market this week with a €5bn sale of short-term Treasury bills (Tuesday) and longer term bonds (Thursday). The task will be incredibly difficult given the free-fall in Spanish government bond today, which have taken bond yields to a record-high 7.23 percent. (That's than 1.15 percent higher than only a week ago). Not to mention the fact that we'll know the tally of the banking sector's capital needs when the government-ordered audit is published Wednesday.
Spanish CDS is also rising dangerously, with 5-year protection costs quoted 32 basis points higher at 627 basis points according to data provider Markit
1310 BST: New deal for Ireland?
State broadcaster RTE is reporting that the "Trokia" (EU/IMF/ECB) is considering extending the repayment terms of Ireland's €85bn bailout first arranged in 2010. The report says the repayment schedule could double from 15 years to 30 years. Ireland's national debt is expected to peak at 121 percent of GDP next year.
Last week, the IMF urged the EU to provide more financial help to the stricken Irish economy in closing remarks from its quarterly report on the Irish economy. The IMF also cut its growth forecast for next year to between 1.9 percent and 2 percent and its medium-term growth forecasts to 2.6 percent from 2.8 percent.
1230 BST: No Syriza coalition
Leftist Syriza leader Alexis Tsipras has emerged from a meeting with New Democracy's Antonis Samaras and tells reporters he will not be participating in a coalition government but says he will play a "resonsible" role as the oppositon in government. He also reiterated his calls for a full-fledged renegotiation of bailout terms with the EU, starting with next week's leaders' summit.
1220 BST: More Spanish concern
Ten-year Span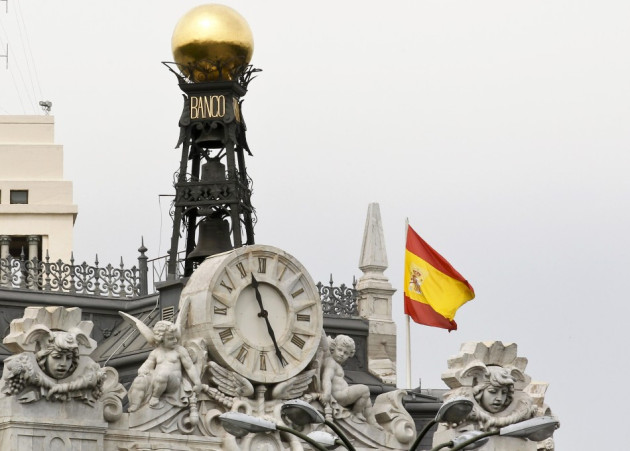 ish bond yields are rising still, trading at 7.15 percent at mid-day. Credit default swaps are following suit and are now marked at a Euro area record 619.5 basis points.
Spain's IBEX 35 is down 1.6 percent to 6,612.00.
1145 BST: Cry for help?
Spain's Treasury Minister, Cristobal Montoro, told a Sentate budget hearing this morning that the European Central Bank needs to respond firmly to market pressures. The dormant ECB Securities Market Programme (SMP) has largely left Spain to its own devices as yields have risen from nearly 6 percent on Monday 11 June to a Euro area record 7.12 percent in this morning's session.
1135 BST: Back in the green
Stock traders are having a tough time of it today as indices whipsaw in and out of positive territory based on very little headline direction - although what has been out there is pretty significant. At present, we're looking at mildly firm equity prices in Britain (FTSE 100 +.4 percent) France (+.38 percent) and broader Europe (FTSE Eurofirst 300 +.33 percent). Spanish yields are still troubling at 7.12 percent and US stock futures are pointing to a small dip at the open at 1430 BST.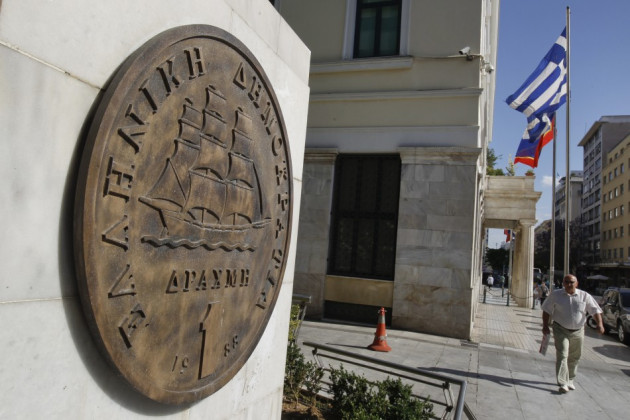 1020 BST: Bigger ... much, much bigger
Spain's El Confidencial newspaper is reporting that Wednesday's private audit of the nation's banking sector will reveal a €150bn "black hole" that will dwarf the current EU bailout commitment and further ignite concerns regarding Spain's financial health. The most recent IMF assessment suggests the capital needs might be closer to 37bn.
Spain's IBEX 35 is down 1.8 percent on the day, reversing a 1.7 percent advance in the opening moments of trading.
0945 BST: Stocks red
Early gains are gone and stocks around the region are trending lower with the FTSE Eurofirst 300 down 0.09 percent to 992.36. Britain's FTSE 100, after rising nearly a full percent is now 0.16 percent down from Friday's close and trading at 5,470.59. France's CAC-40 has also gone negative, down 0.1 precent, or 0.31 points, to 3,087.31
0930 BST: More on Spain
The BoS figures on non-performing loans are terrifying; an increase of just over 1bn on the €300bn-plus portfolio of real estate assets in one month alone. At current pace, that change alone would eat around one eighth of the €100bn bank rescue package negotiated last week within a year. Any acceleration of the fall in asset prices - which we've seen every month this year and last - will increase that total.
The numbers essentially clarify what many have been saying since Prime Minister Mariano Rajoy trumpeted the deal as a "victory for the Euro": a €100bn package simply won't be enough to protect Spain from the market.
Ten year bond yields have spiked to a Euro area record 7.13 percent - up 25 basis points from Friday - while 5-year notes are trading a yield to maturity of 6.47 percent, another all-time high. Credit default swap prices have also never been more expensive, trading at 612 basis points (or €612,000 each year for five years to insure €10m in Spanish bonds from default) according to data provider Markit.
0915 BST: Short-lived
Parts of this morning's financial market rally are beginning to stall as investors focus on not only the ability of New Democracy leader Antonis Samaras to form a coalition government but also his ability to deliver either a negotiation of terms with the so-called Trokia (EU, ECB, IMF) linked to the €240bn in previously-pledged bailouts. Not to mention the on-going difficulties in Spain, Italy and elsewhere.
To wit, the Bank of Spain published details of loan impairment inside the nation's banks for the month of April. Bad loans are now 8.72 percent of total portfolios, up from 8.37 percent in March and the highest level since 1994.
The single currency has retraced around of fifth of its overnight gains and is currently quoted at 1.2655 against the US dollar, while Spanish 10-year yields continue to climb uncomfortably fast. They're now well past 7 percent and last quoted at 7.05 percent on the electronic trading platform Tradeweb. Italian bonds are quoted at 6.05 percent.
Spain's IBEX index has given back all of this morning's early gains and is now trading 0.7 precent lower than Friday's close.
0900 BST: Spain still a problem
Investors have more than enough on their plate to keep them busy this morning as the early-term rally in shares masks the continued concerns over the financial health of Spain and its beleaguered banking system. We'll know more about the capital needs of the financial institutions most-affected by the crash in real estate prices when the government publishes the first set of results from its independent audit on Wednesday, but for now bond investors don't seem to be in the mood for optimism. Spain's benchmark 10-year notes have risen 5 basis points this morning to 6.92 percent while credit default swap prices are little changed at 595 basis points.
0850 BST: Electoral Math
New Democracy gained around 29.9 percent of the popular vote in yesterday's ballot, around 2 percent more than its main Syriza rivals. However, the number of seats won for ND stands at 129 to 71 for Syriza, owing to the clause in Greek election law which awards a 50 seat bonus to the party which secures the higher portion of the popular vote.
So, even with the trouncing of the once-all-powerful (and author of the two previous bailouts) PASOK party into third place (with 12.4 percent and 33 seats), New Democracy can still build a viable coalition government and secure the more than 151 seats needed to hold power.
Syriza, on the other hand, will not, under the current figures, be able to do the same should New Democracy and PASOK fail to cut a deal. It's maximum majority, given the seats won by other far-left and communist parties, would only amount to 147.
Thus, if New Democracy can't form a government in the next two or three days, there's an excellent chance that we'll see a third election before the end of the summer.
Europe's banking stocks, as measured by the Euro STOXX Banking Sector Index, are trading around 0.98 percent higher at 86.56 after surging more than 2.3 percent in opening moments of trading.
0825 BST: France votes
Elections in Greece understandably overshadowed most events this weekend, including a decisive victory in France for new President Francois Hollande's Socialist Party, which took control of the National Assembly after the second round of voting and controls now both the Sentate and the élysée Palace. Exit polls indicate the Socialist bloc took 314 of the 577 seats with voter turnout of around 56 percent.
The win now gives Hollande the unfettered to pursue his pro-growth strategy both in France and, potentially, across Europe, where he has challenged the currently austerity-led vision of German Chancellor Angela Merkel. To that end, France's Journal du Dimanche is reporting the Hollande plans to present to the European Union a series of growth measures worth around €120bn at next week's European leaders' summit - although he's expected to drop his demand for debt-sharing, in the form of Euro bonds, in the face of consistent and details opposition for Merkel.
France's CAC-40 is up more than 1 percent this morning while France's benchmark 10-year government bonds are trading around 1 basis point higher at 2.62 percent.
0805 BST: Strong gains
European stock markets are up firmly in the first moments of trading following elections last night in Greece and the assumption of a pro-bailout coaltion government. Britain's FTSE 100 has advanced 1.4 percent while the Europe-wide FTSE Eurofirst 300 is up a full 1.3 percent to 1,003.27, the highest level since 7 May. Germany's DAX is up 1.3 precent. Spain's IBEX is up 1.7 percent.
New Democracy leader Antonis Samaras is scheduled to meet Greece's caretaker President, Karolos Papoulias, at 1030 BST in the first step towards forming a working coalition government.
0750 BST: Good Morning
Global stocks surged after election results from Greece last night pointed to a victory for the pro-European New Democracy Party, but the narrow margin trimmed some of the gains as investors looked to a week of negotiations between Greece's political parties - including the leftists Syriza - to form a working government.
The single currency rose sharply overnight and is now trading at a one-month high of 1.27 against the US dollar having touched as high as 1.2748 in the overnight session.
Shares in Asia advanced to a one month high, with the broad MSCI Asia Pacific ex-Japan Index rising 1.17 percent to 400.43. European equity markets are called sharply higher this morning, with financial bookmakers looking for an advance of more than 80 points on the FTSE 100 and nearly 100 points on the DAX. France's CAC-40 is expected to rise around 43 points.
Bond markets are up and running in Europe and reflect the significant change in optimism around the region. Bund future for September delivery fell 70 ticks lower in the first moments of trading to 141.59. Around the edges of Europe, bond yields are also falling, with Spain's benchmark 10-year bond trading at a yield of 6.86 percent and Italy's at a yield of 5.87 percent.