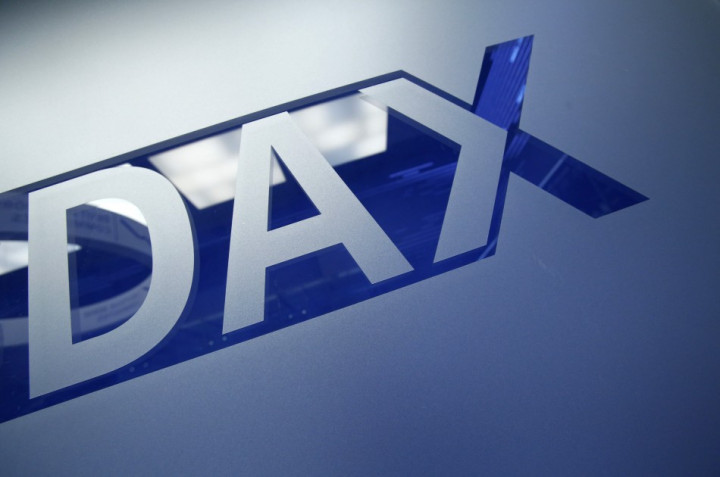 European markets nudged higher on the market opening, ahead of the release of a raft of factory activity data from across the region, which will throw more light on the health of the European Union's economies.
The Stoxx Europe 600 opened 0.7% higher to 286.95.
Britain's FTSE 100 and Italy's FTSE MIB were up 0.8% each.
France's CAC 40 and Spain's IBEX were up 0.6% each; while Germany's DAX opened 0.5% higher.
European investors will be tracking Greece's negotiations with its international lenders to unlock €8.1bn (₤7bn , $10.5bn) in bailout credit.
Talks were put on hold when Prime Minister Antonis Samaras' government almost collapsed over bailout-related job cuts at state broadcaster ERT. The crisis-hit nation has agreed to cut 15,000 public sector jobs by the end of 2014, a bailout requirement.
ERT's 2,900 employees were sacked on 12 June.Greece's€240-bn rescue deal expires at the end of 2014.
Investors will also be tracking eurozone-wide PMI data, alongside PMI data from Germany, France, Italy, Spain, Sweden, Norway, Hungary and the Czech Republic.
In Asia, the Japanese Nikkei ended 1.28% higher, paring early losses. Australia's S&P/ASX closed 1.92% lower while South Korea's Kospi finished 0.41% lower.
Earlier in Asia, markets began the third quarter on a weak note and opened lower, after data released over the weekend showed that factory activity in both China and South Korea contracted in June.
Two separate polls pointed to slowing factory activity in the world's second largest economy. The Chinese government's reading of the monthly manufacturing Purchasing Managers' Index (PMI) for June dropped to 50.1 from 50.8 in May. The HSBC-sponsored reading showed the PMI falling to 48.2 in June from 49.2 in May.
Elsewhere, HSBC revised its 2013 South Korea gross domestic product (GDP) growth forecast after its survey showed that the country's manufacturing activity contracted for the first time in five months in June. The HSBC Purchasing Managers' Index reading came in at a seasonally adjusted 49.4 in June, falling below the neutral level of 50. In May the reading was at 51.1.
"With growth in China expected to be slower this year, which dampens demand for Korean goods, we have revised our 2013 Korea gross domestic product growth forecasts down to 2.4% from 3%," HSBC's Korea economist Ronald Man said in a statement accompanying the PMI data.
Hong Kong's financial markets were closed for the Hong Kong Special Administrative Region Establishment Day holiday.
On Wall Street, the Dow and the S&P 500 ended lower on 28 June on Fed QE concerns. The Dow dropped 114.89 points to finish at 14,909.60, logging its strongest first half of the year since 1999. The S&P 500 lost 6.92 points to close at 1,606.28, posting its best first half performance since 1998. The Nasdaq inched up 1.38 points to end at 3,403.25.
For the second quarter, the Nasdaq shot up 4.14%, the S&P 500 gained 2.36% while the Dow moved up 2.27%.
Earlier on Friday, San Francisco Fed President John Williams said the central bank's future moves would depend on incoming economic data and that it was too soon to predict as to when the asset buys should be trimmed.
Fed Governor Jeremy Stein's comments hinted at a potential cutback in monetary stimulus after the Fed's September policy meeting, while Richmond Fed President Jeffrey Lacker asked the markets to be prepared for more volatility.