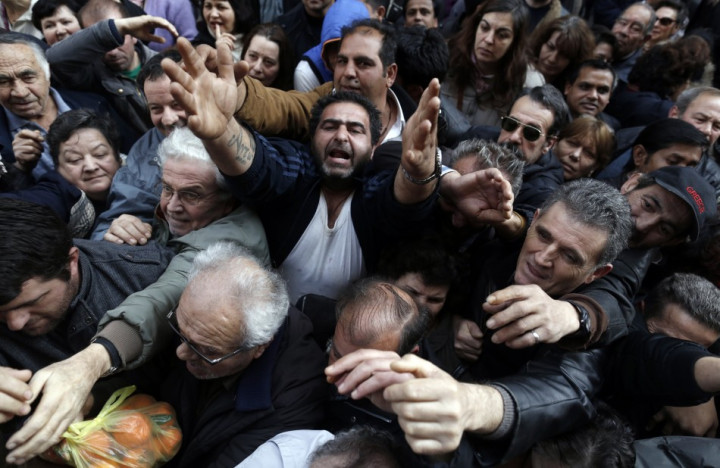 Greece's jobless rate has crept back up to a record high, reflecting the impact of a deep, austerity-fuelled recession.
According to Greece's statistics service Elstat, the number of unemployed Greeks rose to 27% in February, from a downwardly revised 26.7% in January.
The data shows the highest reading since the statistics service began publishing jobless data in 2006.
However, according to the European Union's statistics office Eurostat last month, Greek unemployment is slightly higher at 27.2% for March.
Since the country's debt crisis emerged in 2009, Greece's jobless rate has almost tripled and the nation is enduring a set of severe austerity measures.
In order to secure billions of euros in bailout cash, Greece has imposed tax hikes, slashed spending and axed thousands of public sector jobs.
Youth unemployment, those aged between 15 and 24, hovers around the 60% mark.
Suicide rates have also risen in tandem with the rise in unemployment and poverty.
Greece used to have one of the lowest suicide rates in the EU but since 2010, the number of people taking their own lives has increased by 40%, with a large proportion from the older generation.
Related Articles:
Schuman Declaration to European Union: From Unification to Nationalism Resurgence
Eurozone Unemployment Rate Rises to Record High in March
Poverty, Homelessness and Suicide: Greek Citizens Bludgeoned by Austerity