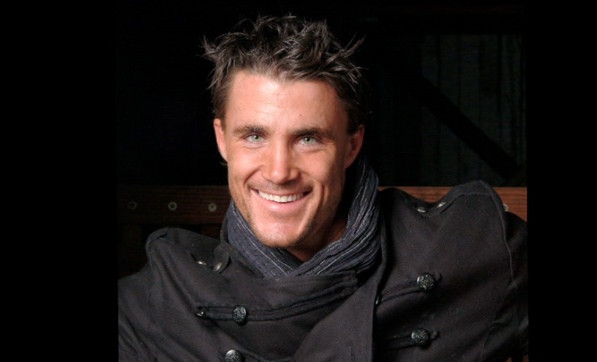 Actor and fitness guru Greg Plitt was allegedly trying to outrun a commuter train when it fatally struck him.
According to TMZ, the 37-year-old star was filming a commercial for a protein shake on the Antelope Valley Line in Burbank, California, when he tripped and fell on the tracks.
Law enforcement sources claim that Plitt, who has appeared in movies including Terminator 4 with Christian Bale, and The Good Shepherd with Matt Damon, attempted to outrun the oncoming southbound train, but was not fast enough.
One eyewitness, Victor Crowell, told the KABC news channel: "He had on all black. The train went by. I saw him stumble over the tracks. He had a camcorder in his hand."
Although the former Calvin Klein model had filmed a couple of stunts near railroad tracks before, Metrolink officials told the LA Times that Plitt and his film crew did not have permission to film the protein shake commercial.
"He had no permit to be there," said Jeff Lustgarten, a Metrolink spokesman. "We have a whole process for people to go through if they want to be on our right-of-way, especially for film crews."
But Plitt's girlfriend Christina Stejskal insists he was "just trying to get the best shot" before the tragic incident.
"He wanted to push things to the limit," she told the LA Times. "He's just like Superman."
Although Plitt's death remains under active investigation, suicide has been ruled out.