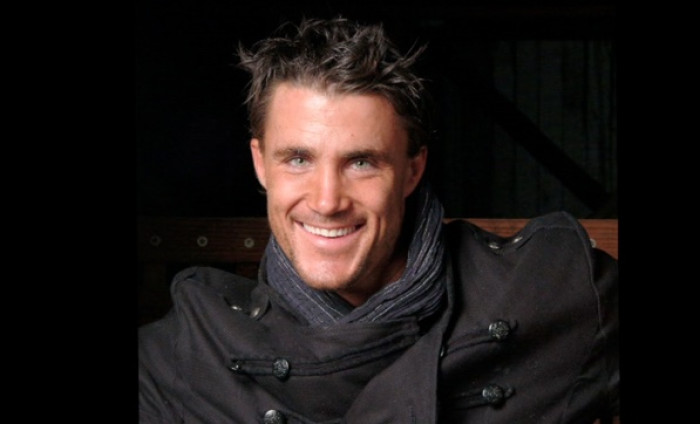 Hollywood bodybuilder-turned-actor Greg Plitt has reportedly died after being struck by a train as he was filming a protein drink commercial in LA.
Plitt, 37, who is a former Calvin Klein model and has appeared in movies including Terminator 4 with Christian Bale, and The Good Shepherd with Matt Damon, was hit by a southbound train on the Antelope Valley Line in Burbank, California.
Police Sergeant Scott Meadows said the unexplained death remained under active investigation and "was not clearly a suicide." Plitt was with friends when he died and they would now be interviewed, police said.
One eyewitness, Victor Crowell, told the KABC news channel: "He had on all black. The train went by. I saw him stumble over the tracks. He had a camcorder in his hand."
A friend of Plitt, whose new series "Friends to Lovers" premieres later this month, said he believed he was making a commercial for a protein drink. Plitt appears in several videos posing on or beside train tracks.
Fellow fitness model Jamie Eason said: "I am in disbelief and heartbroken to hear of Greg Plitt's passing today. He was always someone who would go the extra mile for his friends and he loved the fitness industry like no other!
"Greg had so many great things going on in his life right now, so to have his life end so quickly, hit by a train as he was filming a spot for his protein shake, is just gut wrenching! We are praying for everyone you have left behind. There will be a void in the fitness industry and the whole world without you."
Originally from Maryland, Plitt appeared on the covers of more than 250 magazines, including Men's Health, and on the cover of some 25 romance novels.
In a haunting Instagram video made just last month, Plitt is seen working out in a gym before jumping off a cliff attached to a rope. The phrase "It's your life" plays on screen, before he says: "A new vision, authority, belief, confidence in yourself... the world's your playground - limitless."
He then asks fans: "Will you be remembered?"