British national Peter Humphrey, a well-known China-fraud investigator, is allegedly being held by Shanghai police, as his client GlaxoSmithKline continues to work with authorities to resolve a major bribery scandal that has engulfed the company.
According to a number of unnamed sources cited by the Wall Street Journal, Humphrey is being detained, but not arrested, while GSK says it is cooperating with the Chinese authorities over allegations that a number of its senior executives channelled £324m (€377m, $498m) in bribes through travel agencies and consultancies.
A spokesperson at Britain's Foreign Office said at the weekend that "we are aware of the arrest of a British national in Shanghai, China on the 10th of July. We are providing consular assistance to the family." However, it did not name the British national in question.
In China, authorities can legally detain people for extended periods without charge, as they conduct probes and build a case. Detainment does not necessarily signal a prosecution of an individual but a formal arrest usually leads to charges and a conviction in the country.
Humphrey is the founder and managing director of ChinaWhys, which is a Hong Kong-based investigation company which focuses on fraud and accounting for multinational businesses operating in China.
The WSJ said Humphrey's mobile phones were switched off and he didn't respond to email messages and it as was unclear where he is being held, whether he has been charged, or whether he has retained a lawyer.
In China, people held by Chinese police aren't typically granted access to lawyers or consular officers until formal arrest is made.
China Cracks Down on Pharmaceutical Sector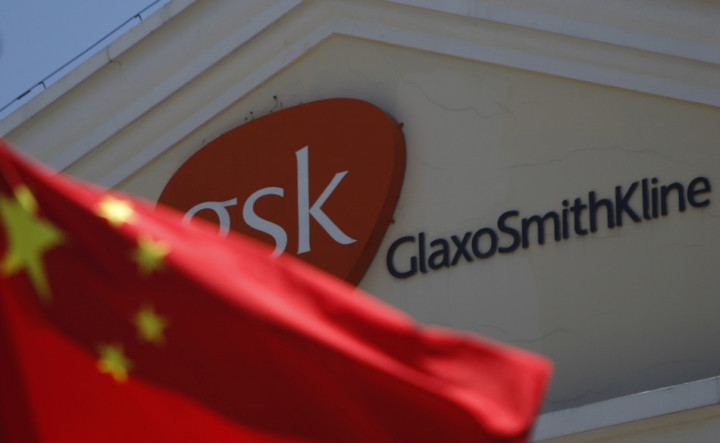 China has pledged to crack down on the pharmaceutical industry, following the GSk bribery scandal, which has led to a number of foreign firms and individuals being questioned.
In a statement to IBTimes UK, British drugmaker AstraZeneca confirmed that it was visited by the Shanghai Public Security Bureau - Huangpu Branch (PSB), regarding a local police matter focused on a sales representative.
"We believe that this investigation relates to an individual case and while we have not yet received an update from the PSB, we have no reason to believe it's related to any other investigations," said a spokesperson to IBTimes UK.
GSK, one of Humphrey's many clients, said over the last few days that it is working with China's Public Security Bureau (PSB) to identify 'what went wrong and how to put it right.'
GSK told IBTimes UK that Abbas Hussain, President International - Europe, Japan, Emerging Markets & Asia Pacific at GSK, had a "very constructive meeting with the PSB" at the weekend.
"GSK is taking this situation extremely seriously and that is why we are here," said Hussain.
"Certain senior executives of GSK China, who know our systems well, appear to have acted outside of our processes and controls which breach Chinese law. We have zero tolerance for any behaviour of this nature."