Grand Theft Auto 5 is the UK's fastest-selling video game launch ever selling over 1.5 million units in a single day.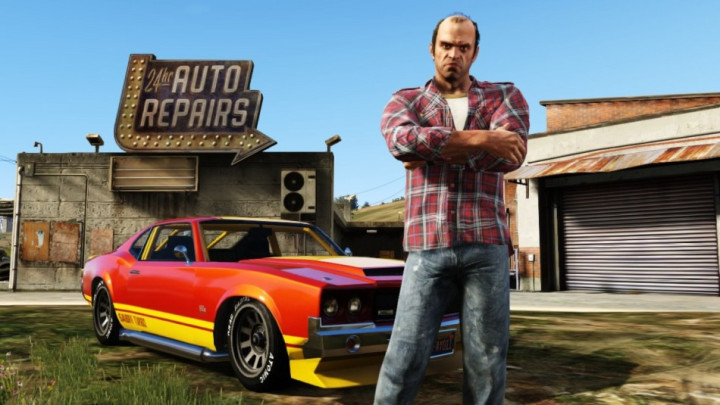 Hyped to within an inch of its life and attracting rave and not-so-rave reviews, GTA 5 from Scottish developer Rockstar has broken all kinds of records at launch, becoming the UK's fastest selling videogame of all time.
According to GfK Chart-Track, GTA 5 generated revenues of £65 million across its releases on both Xbox 360 and PlayStation 3 platforms selling 1.57 million units in a single day.
Publisher Take-Two has also announced that it has generated some $800 million (£497m) in just 24 hours since launch, becoming not only the best-selling title in the Grand Theft Auto series, but the best-selling game Take-Two has ever published.
The game was the most expensive videogame ever, costing £170 million to make matching some Hollywood blockbuster films for both bugdget and revenue.
Controversial
Available on Xbox 360and PlayStation 3, Grand Theft Auto is the seventh major release in the controversial series, and sees players switch between three main characters and roam around the huge virtual world of Los Santos, a fictionalised version of Los Angeles.
The game is available worldwide but still has to go on sale in Brazil and Japan. Ahead of launch Amazon reported that the Xbox 360 version of the game sold out while some customers reported getting copies of the game up to four days before the official release.
"All of us at Take-Two are thrilled with the initial response to Grand Theft Auto V. Once again, the team at Rockstar Games have outdone themselves, setting the entertainment industry's new standard for creativity, innovation and excellence," said Strauss Zelnick, Chairman and CEO of Take-Two.
GTA 5 was released at midnight on 17 September with numerous stores around the world holding special midnight openings to launch the game. According to Take-Two in North America alone over 8,300 stores opened their doors at midnight.
Rockstar are expected to launch a PC version of the GTA 5 and an online petition calling for this version to be released has secured more than 450,000 signatures. The developer will also release Grand Theft Auto Online in October as a free update to GTA 5 which will allow for collaborative online play.
While most reviews have been gushing in their praise of the game, IBTimes UK games correspondent Ed Smith was less than enamoured, pointing out that rampant misogyny, racism and puerile humour ruined the experience.
Read More: