Some lucky gamers have gotten their hands on Grand Theft Auto 5 up to four days ahead of the official launch.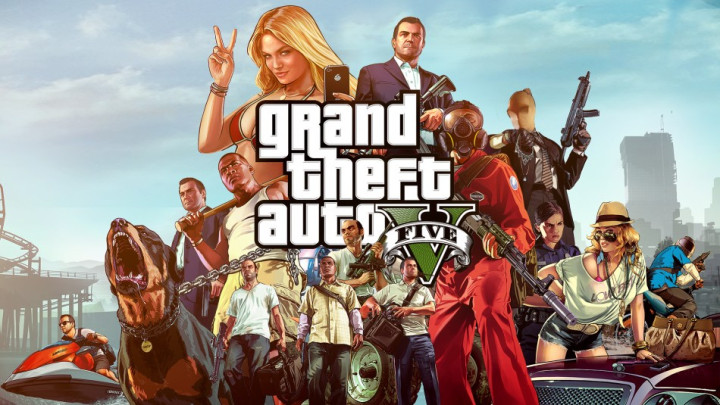 Expected to be one of the biggest entertainment releases of the year, the offical launch of Grand Theft Auto 5, which was due to begin at midnight on Monday, has come a little early for some gamers.
Over the weekend copies of the highly-anticipated game began landing in the letter boxes of those who had pre-ordered the game from online retail giant Amazon. The news of early release copies being sent out by Amazon will anger developer Rockstar Games, who had previously insisted that pre-order copies should not be sent out until Monday, 16 September - just one day ahead of the offical 17 September release date.
Read more: GTA 5: Review of Reviews - what the critics think
While this sparked fears among those who had pre-ordered that their copies wouldn't arrive on release day, 17 September, the move was designed to make sure that bricks-and-mortar high-street stores would be able to take advantage of midnight openings to sell the game.
"We are in the process of investigating early 'sales' to determine how and why that is occurring," said Rockstar in a statement to GamesIndustry International.
A number of customers posted images of the early copies on social media, with one Reddit user called suntorytimo posting an image of the game side-by-side with his receipt from Amazon. Another Reddit user said:
"Got the game at around 11 PM CST. Played nonstop 2 hours, I just couldn't put the controller down. The 8GB install took roughly twenty minutes on my PS3, the longest twenty minutes of my life. The graphics on this game are unbelievable, and that is what I'm most blown away by thus far. Tomorrow I will really get into playing the missions and try and get pretty far. Sorry for rubbing it in guys! I was absolutely giddy with excitement when I had it in my hands!"
Amazon has since announced that it has sold-out of Xbox 360 versions of the game, which is bad news for those who ordered the game after 13 September:
"Please note--due to high demand, orders placed for Grand Theft Auto V (Xbox 360) from September 13 will be shipped as soon as we receive inventory."
Biggest launches of the year
Grand Theft Auto is expected to be one of the biggest games launches of the year, and is expected to sell 25 million copies by the end of December.
The game is expected to break opening week sales records, with Call of Duty: Black Ops currently holding the record at two million units sold in just one week and £58 million worth of sales on the first day alone. Analysts ahve predicted the game will generate £1.2 billion in revenue.
It is not only online where the game is apparently being sold early, with at least one store in the UK confirming to an IBTimes UK source that they could collect their copy on Monday afternoon.
Reports from the continent also suggest that a French retailer has told his customers via Facebook that he would be selling the game ahead of the official release date.
Next-gen consoles
Grand Theft Auto 5 - which cost £170 million to develop - is going to kick off a hugely busy period for the videogames industry with titles like FIFA 13 and Call of Duty: Ghosts set for launch in the coming months. However it will be the launch of the Xbox One and PlayStation 4 in November which will be generate the most interest amongst gaming fans.
GTA V is centred around three playable characters - Franklin, Trevor and Michael - and is based in Los Santos, a fictionalised version of modern day Los Angeles.
Together, the trio form a gang and embark on a sequence of increasing risky robberies and heists.
Though Trevor, Franklin and Michael are all central characters, exactly how much screen time they get will depend on GTA 5 players. Tapping a button during gameplay will instantly switch perspectives between the three men, allowing you to play as each of them during different parts of the game. Alternatively, you can just pick a favourite and stick with them.
The game will officially go on sale at one minute past midnight on Tuesday, 17 September, and will be available for the Xbox 360 and PlayStation 3.