Gunnar Nelson believes fellow contender Demian Maia is deserving of a shot at Tyron Woodley's welterweight title and should not have to face Jorge Masvidal at UFC 211.
Maia (24-6 record in MMA) is on a six-fight winning streak with three submission wins in his last four bouts, and seemed the ideal choice to challenge Woodley for his belt.
However, Woodley fought Stephen "Wonderboy" Thompson to a draw at UFC 205 in November 2016 and with a rematch booked for UFC 209 in March 2017, the Brazilian's wait for a title shot was prolonged.
Now booked to fight at UFC 211 in May, Maia is in danger of losing his number one contender spot if he loses to Masvidal, who previously claimed that the company are using him to eliminate the fighters they don't like.
Nelson (16-2-1 record in MMA) is one fighter who sympathises with Maia, despite losing to him at UFC 194 in December 2015 via unanimous decision.
"I do believe Demian Maia deserves the title shot and I don't think he should even need to fight [Jorge] Masvidal and beat him to decide that," Nelson said, as quoted on Fox Sports. "I think he deserves that already."
"My hopes would be he wins the title and I challenge him for the title for the rematch."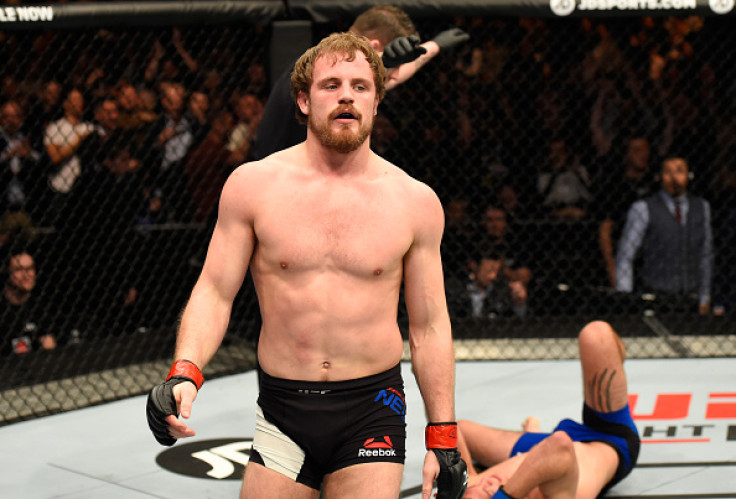 Despite being a black belt in Brazilian jiu-jitsu (BJJ), Nelson was thoroughly outclassed by the fourth degree black belt in BJJ during their bout and the Icelander revealed he likes Maia's chances against Woodley if they were to fight.
"I do [like Maia's chances]," he added. "Of course everything can happen and Tyron is a very powerful guy. He could possibly knock Demian Maia out. You wouldn't see much danger on the feet for Woodley but on the ground there's a lot of danger."
"It's a question if he can manage to get him on the ground. I think he will."