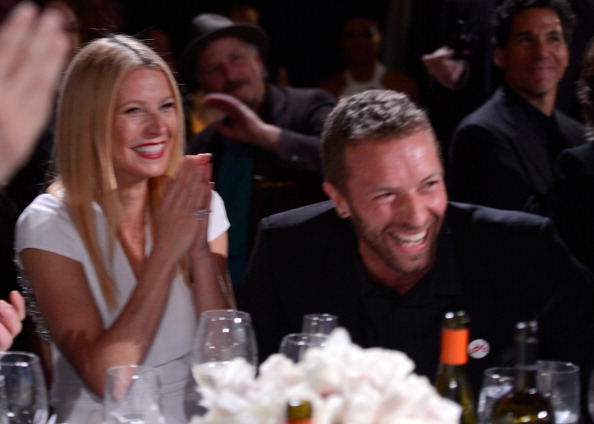 Academy Award-winning actress Gwyneth Paltrow and her estranged husband Chris Martin have moved on in their love lives, but their top priority remains their children.
In March 2014, the 41-year-old Shakespeare In Love actress posted a message titled Conscious Uncoupling to her lifestyle website, GOOP, announcing that she and the 37-year-old Coldplay frontman were separating, after ten years of marriage.
However, the former couple have remained close for their two children, Apple and Moses.
"This is a natural evolution for Gwyneth and Chris as friends and as a couple," a source close to Paltrow and Martin told People. "They remain close, and they remain totally committed to Apple and Moses – as they find their way forward as individuals, they will naturally be more public about seeing other people, if not showy about it."
Following the split, Martin started dating Hunger Games star Jennifer Lawrence and Paltrow was romantically linked to Glee and American Horror Story co-creator Brad Falchuk.
"They are both very private and very aware that who they date attracts attention," the insider added. "They want to make sure, as their kids are still in elementary school and become aware of their celebrity, that they are not exposed to things that might be hurtful."
"Between the two of them, there is no issue," the source said. "They are good friends who respect one another deeply as parents. They support one another in that unconditionally." Still according to the same source, "one thing that is clear is that the happiness of their two kids is hugely important to them. They make a point of being present as parents, being involved in playdates and parties, making sure their kids are happy where they are."
Meanwhile, Paltrow recently admitted that she wished giving a second chance to her marriage with Martin.
"There are times when I think it would have been better if we had stayed married, which is always what your children want. But we have been able to solidify this friendship, so that we're really close," she told Harper's Bazaar UK.