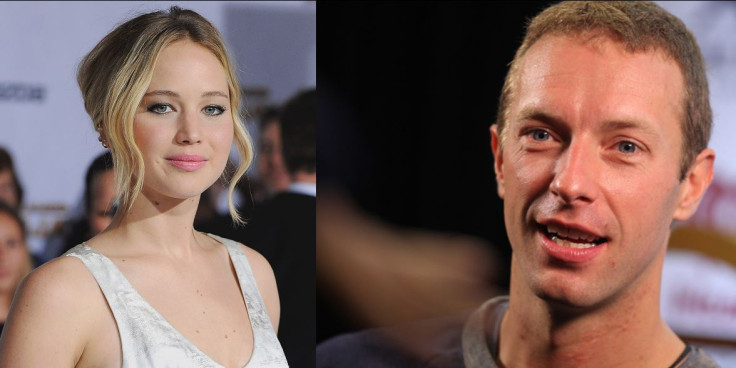 Oscar winning actress Jennifer Lawrence's family reportedly think that her best friend Liam Hemsworth is a better companion for her than Chris Martin.
The 24-year-old Hunger Games star and the 37-year-old Coldplay frontman started spending time together since June last year, after she broke up with her on-off boyfriend and fellow actor Nicholas Hoult.
Lawrence and Martin, reportedly split last September, but were spotted together enjoying a dinner date at Kiwami Sushi in Studio City on 1 January.
According to Heat magazine, people close to Lawrence were not happy with her relationship with Gwyneth Paltrow's estranged husband.
"Liam and Jen have always been close – there's a real bond between them and they turn to each other when they have problems," a source said. "Her friends and family are desperate for her to ditch Chris – they feel Liam's a better match and doesn't carry all the baggage of Gwyneth and children."
In March, the 41-year-old Shakespeare in Love actress posted a message titled 'Conscious Uncoupling' to her lifestyle website, GOOP, announcing that she and Martin were separating, after 10 years of marriage.
However, the former couple who have two children, named Apple and Moses, have remained close even after the split.
"Jen wants commitment from Chris, but he is still spending time with Gwyneth because of the kids. Jen's sometimes lonely and Liam is filling that gap. They're in contact all the time. There's genuine love there between them," the insider added.
Lawrence once admitted to Interview magazine that she is not happy about staying away from Hemsworth.
"They've always had insane chemistry, but they've never been single at the same time before. In fact, when they first met on the set of The Hunger Games, Liam's then-fiancé Miley Cyrus flew out, possibly to keep an eye on them, I think, because she was jealous," the source said. "Jen and Liam have been friends for years and she's always confided in him about the drama in her love life," the source added.