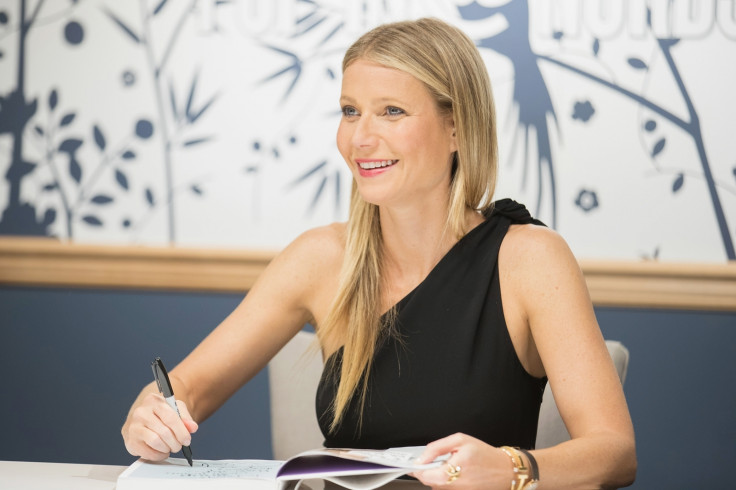 Gwyneth Paltrow has faced a barrage of criticism thanks to her polarising lifestyle brand Goop, but the Hollywood actress is finally standing up for herself.
Speaking to The Hollywood Reporter, the Iron Man star said she had grown tired of being targeted for leveraging her fame to promote her passion and challenged her detractors to "f**k with me".
"You become inextricably linked. I'm a target in a way most entrepreneurs are not," she said. "I'm interested in criticism based on fact, not on projections. If you want to f*** with me, bring your A game."
Launched in September 2008 as a weekly e-mail newsletter, Goop evolved into a blog before venturing into e-commerce. Paltrow has taken a break from acting to focus on the lifestyle brand, which recently expanded with a quarterly magazine.
The blog had been previously criticised for gifting the world a guide to anal sex, telling women to steam their vagina and that those underwired bras pose cancer risks and suggesting that Earthing – which is basically another way of saying 'walking barefoot' – can cure depression.
While the backlash can be frustrating, the mother of two admitted that she understands she was in a unique position. "It's also a blessing when we need to leverage my celebrity — it opens doors," she explained. "I don't know many young entrepreneurs who can call [Disney CEO] Bob Iger, [Facebook COO] Sheryl Sandberg or [Airbnb founder] Brian Chesky, and they are kind enough to waste a little bit of their day to help me. So in that respect, my celebrity has been a huge asset."
Balancing her acting career with being a business owner is no easy feat, but watching people like her friend Reese Witherspoon promote her clothing brand Draper James and Jessica Alba grow her non-toxic consumer goods venture The Honest Company into a $1.7bn (£1.16bn) business, she remains inspired to succeed.
Recalling flying back and forth from Los Angeles to Atlanta to film Avengers 4, she said: "Balls are dropping all the time. But honestly, I was on set and thought, 'You sit here for two hours sipping tea, Robert Downey Jr. and Don Cheadle are making me laugh hysterically — why the hell did I give this up?'"
Despite the constant scrutiny, Paltrow is already grinding on a new Goop TV show, with the working title The Radical Wellness Show. "I would be going into the field and talking to any number of doctors, scientists, civilians, people in crisis in Flint, Michigan, where there is something to uncover and confront about wellness," she said.