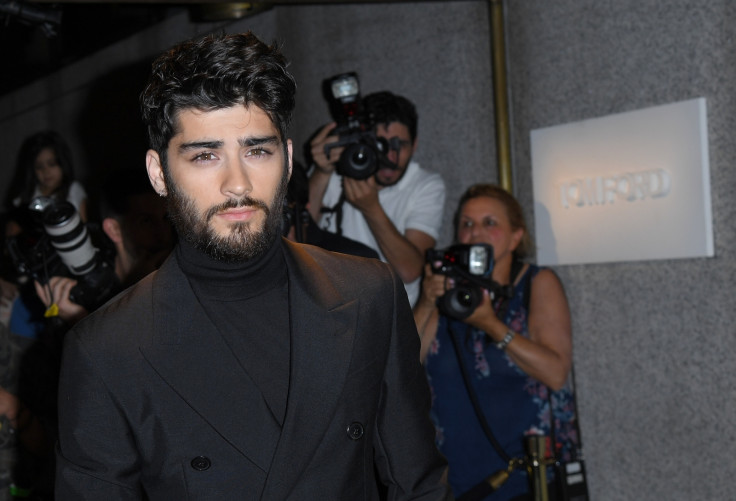 It's no secret that Zayn Malik's anxiety battle has blighted his solo career, but the former One Direction singer is hopeful that he will overcome his mental health issues to finally reach his potential. Speaking to Us Weekly, the Bradford-born heartthrob said that honesty is the key to combatting his personal struggles.
"Just being straight up. Just being honest about everything, explaining what it is that makes you feel uncomfortable, what it is that you're cool with," he told the publication.
"And making sure that all of that is in order and everyone's got a clear understanding of what that is."
The true extent of the 24-year-old's anxiety was first brought to light in June 2016, when he was forced to cancel his performance at Capital FM's Summertime Ball after suffering an anxiety attack. At the time Malik admitted that the illness has haunted him for years.
He revealed that his battle with anxiety escalated during his time as a member of the British boy band when he also developed an eating disorder and would go " for days – sometimes two or three days straight - without eating anything at all".
As a result of his crippling condition, the Pillowtalk hitmaker has only performed live as a solo artist a couple of times. But with his self-confidence soaring in recent months, he now feels ready to push himself out of his comfort zone and embark on his first tour.
"We did a few auditions for the band, and we got a band together, but I just wasn't feeling it," he said of his decision not to tour for his debut album Mind Of Mine, which claimed the number one spot in the UK, US Billboard Hot 100 and several other countries.
"The first record, I didn't feel like there was enough material to do a proper show. So I just waved it off until the second album, so I can get the best of both."
He added: "I think my confidence is definitely improved now, so a tour is definitely on the cards. I'm excited to start rehearsing."