Tottenham midfielder Gylfi Sigurdsson has revealed that his team are looking to make a great start in the upcoming season in order to invigorate their chances of a top four finish. Spurs missed out on Champions League qualification to North London rivals Arsenal after finishing last season on 72 points, one point behind the Gunners.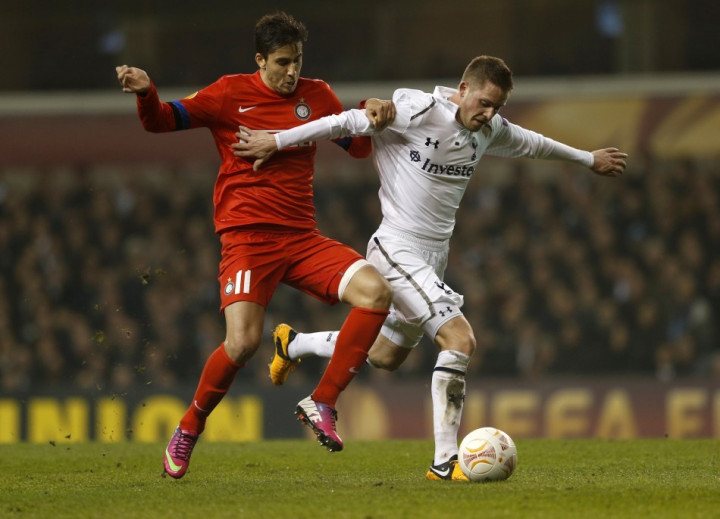 The North Londoners face Crystal Palace away on the opening day and the player believes that it will be tough trip for the North London club, given that Palace will be looking to impress given that it is their first match after being promoted to the Premier League.
"It will be a difficult game, a London derby and Palace's first match back in the Premier League. We need to get off to a good start to the season, so it's important we get the three points and go from there," Sigurdsson said.
Tottenham host Swansea in the next game and have an important trip to rivals Arsenal on the last day of the month where they haven't been successful in the recent past. The North Londoners lost the fixture 5-2 on their previous two visits to the Emirates and will be hoping for a better result this time around if they have to keep their hopes alive of beating the Gunners to a Champions league spot. The former Swansea man believes that they need to pick up as many points as they can from the opening few fixtures, to relieve the pressure on them in the latter half of the season.
"We started slowly last season, drew a couple of games at home that we really should have won and that cost us. We're all determined to make a good start and pick up good points in the first few weeks. I'll look forward to playing Swansea but that first game is massive for us. We really want to get off to a positive start," he explained.
Meanwhile, Andres Villas-Boas has revealed that Gareth Bale will stay at the club next season. The club are planning a £50m splurge in the summer and keeping Bale will increase their chances of a top four finish next season.